July 3, 2010
Posted by Tyler Cruz
I received my copy of John Chow's book Make Money Online: Roadmap of a Dot Com Mogul which he co-authored with Michael Kwan, around a month ago. I find it hard to sit down and read books these days, but managed to finally finish the book a few hours ago.
"Make Money Online" is really a misnomer and should be titled "Make Money Blogging", as the book strictly focuses on blogging and monetizing a blog, but this is actually a good thing as a book about making money online in general would be far too generic.
While I did have one criticism of the book, overall I was thoroughly impressed with it, especially with the price.
Below is a video review I just finished recording and should be helpful in helping you decide whether to buy it or not.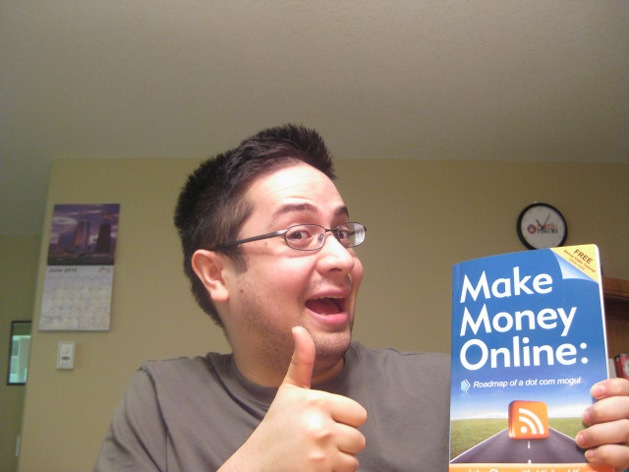 Make Money Online: Roadmap of a Dot Com Mogul can be purchased at Amazon.com for only $10.85 plus S&H. I applaud John Chow and Michael Kwan for pricing the book extremely reasonably; there is no reason for people to charge $35-$50 for such things.
Posted: July 3rd, 2010 under Videos