July 18, 2009
Posted by Tyler Cruz
Affiliate Summit East 2009 is coming up soon and so I have been getting a lot of people asking me if I'm going. I am not.
In fact, I've only ever attended one trade show/conference, that one being BlogWorld last September in Las Vegas.
Networking, while not essential to making money online, will definitely help you to increase how much you're making as well as make the process a lot easier. Most of what you've already read and heard about conferences are true; you won't really learn much but the relationships and contacts you make are priceless.
Therefore, I do promote and endorse the value of tradeshows and conferences such as the Affiliate Summits and Ad:Tech. The reason I rarely attend any is simple: the location.
21 Hours, One Way
I live on Vancouver Island in British Columbia, Canada. This makes travelling, especially to another country, a huge pain that most people don't notice or consider since they're already living in the United States.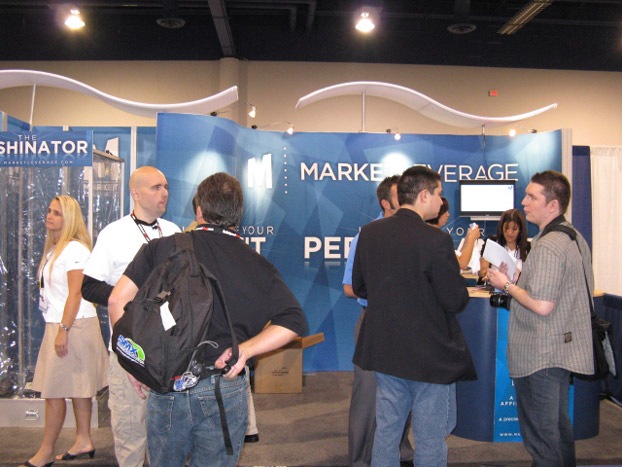 If I were to attend Affiliate Summit East, I'd have to embark on the following pilgrimage. I'll be fairly conservative with the times and I just checked 3 online travel sites and none had a direct flight from Vancouver to New York so I'd be forced to take a connecting flight:
Take a taxi to the ferry: 15 minutes
Wait for the ferry: 1 hour
Ride the ferry: 2 hours
Take a taxi to the airport: 35 minutes
Go through check-in, security, immigration/customs. Since it's an international flight I must check-in at least 3 hours early: 3 hours
Fly to New York with connecting flight, going through security and all that jazz again: 13 hours
Go through immigration again and wait at baggage claim: 1.5 hours
Take a taxi to hotel: 45 minutes
Total travel time one-way: 21 hours
Then I get to do the same thing when I return. In addition to the long travel times, it's also a lot more expensive for me to travel somewhere internationally. Don't forget the currency exchange rates either.
I just came back from the Philippines, and the long travel times absolutely killed me. I had to take a connecting flight both ways in Hong Kong, and a 13 hour flight from Vancouver to Hong Kong in addition to that and I don't think I can ever do that again. I just can't stay cramped up that long… my body felt absolutely horrible.
If I ever have to take a long flight again I'll be taking first class or business class. It's 3.5x as much (at least for international flights) but I really need more room if I'm going to be sitting for that long.
In Comparison
In comparison, it is much easier for Americans. Even if somebody lives across the country in Seattle, they're still bypassing the ferry times, immigration and customs, currency exchange, passport carrying, etc. crap that I have to go through. It's just a real pain to travel for me.
Therefore, you'll probably never see me attend any conference as far as New York, although the ones held in Vegas such as BlogWorld and Affiliate Summit West are much more realistic for me. The flight times to Vegas from Vancouver are only around 4 hours and Ad:Tech in San Francisco would probably only be 2.5.
But what I'd really like to see is a big related conference held in Vancouver, Canada! Then it's only a 3-4 hour trip for me compared to an exhausting 21 hours.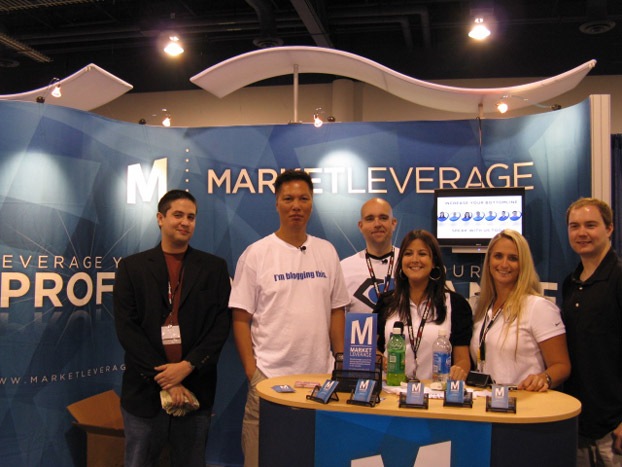 I don't think I'll even be attending BlogWorld (held in October) this year. I absolutely love Vegas, but I really hate the actual travelling part (ferries, flights, taxi's, etc.).
It's a real shame as I know just how effective these events are for networking. Especially for me, when I have sites such as PublisherChallenge.com and PublisherSpot.com which are perfect candidates to have in your arsenal at tradeshows such as Ad:Tech and Affiliate Summit.
While I hate long traveling times and have only attended one conference in the past, I will attend some more in the future, but probably only one a year.