August 29, 2007
Posted by Tyler Cruz
The following is a paid review and is completely of my own opinion and is not influenced by being paid. If you're interested in having me review your site or product, you can purchase a review from me through PayPerPost by clicking on the PayPerPost Direct button located at the top left of my blog.

I love dogs. Unfortunately, my dog Loekie died a couple years ago right before I moved out, but he was very old so it wasn't unexpected. I live in a condo now, and while the bylaws state that owners are allowed to own dogs, they regulate the size to a maximum of 20 pounds. Now, while I like all dogs, it's the bigger dogs that I absolutely love. If I were to get a dog, I'd prefer something like a golden retriever or black lab…. one that I can play and roughhouse with, which I spotted on some sites like https://losangeles-ca.americanlisted.com/pets-animals/pitbull+puppies/.
I'm not a fan of the tiny lap dogs. However, with the condo rules set, if I were to get a dog, it'd have to be a fairly small one. Even then, there would be no yard that he could play in (all dogs are male and all cats are female by the way) unless I took him outside. This is one of the only downsides to owning a condo rather than a house with a fenced yard. So, I'll most likely not get a dog because of my lack of yard and size constraints. need more tips? Visit Labradoodle Home where you can find many different articles that can help you take better care of your pet.
But one day I'll buy a house, and a dog or two.  I normally don't accept paid reviews of sites that are not webmaster or business related, but I felt that everybody loves dogs, so why not? With that introduction done, let's begin with the review!
DoggyMentor.com is dog training site which revolves around selling an e-book. When I saw the Doggy Mentor offer and that it was selling an e-book, I cringed as I clicked on the link to their site. The majority of e-book sites are those infamously ugly pages which scroll down vertically for miles. They are typically one long overzealous ad with lame quotes and highlighted testimonials.
Once DoggyMentor.com loaded however, I was very relieved. They actually have a great looking site which is very user-friendly and fun to use with its well-themed design. This is how a site selling an e-book should look and function in my opinion.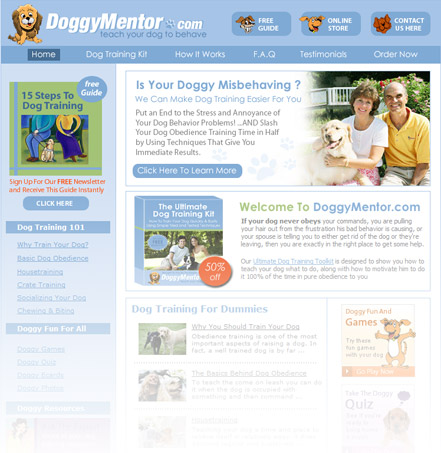 The e-book that DoggyMentor.com is built around sells regularly for $39.99 but is currently labeled at 50% off at $19.95 for a limited time, and comes with a free gift. The e-book can be paid for via PayPal and it is presented in a PDF format.
It's sections include topics including The Basics of Training, Choosing A Trainer/School, House Training, Crate Training, More Training Tips, and Training Commands. The free gift is another, smaller e-book called Amazing Dog Tricks. Some of the tricks included are "The Counting dog trick!", "The SPIN trick", and "Wave Trick". also, check out the full list of CBD dog treats on this website that you can use to train your pets.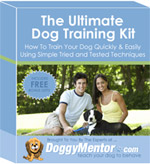 The Ultimate Dog Training Kit e-book will be available for instant download as soon as payment is sent.
One suggestion I'd make to the site owner is to disclose the actual length of the book. Is it 20 pages? 50? 400? I'd also recommend giving out a free chapter to show the quality of writing. Although, from the free articles on the site such as this one, it appears that the writing is pretty decent.
In addition to the Ultimate Dog Training Kit e-book, Doggy Mentor contains several articles, an "Ask the Expert" feature, Doggy Photos and E-cards, Doggy Games, Doggy Quiz, a free "15 Steps To Dog Training" guide, and online store.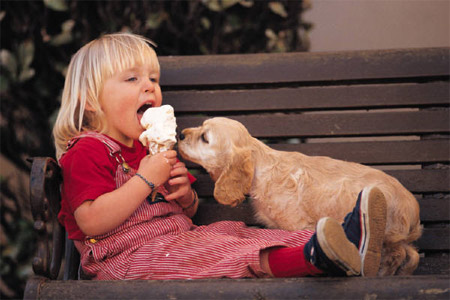 Awww… how cute…
Two other suggestions I'd give would be for the site owner to fix/create their Sitemap page, as it's currently a 404. I'd also recommend for them to remove the AdSense from their article pages. This will not only help to keep the professionalism of the site high, but it will help keep visitors on their site, and hopefully result in a conversion for them.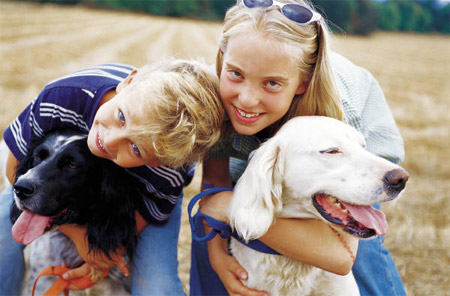 So… if you have a dog or are thinking about getting one, then the 
DoggyMentor.com
Ultimate Dog Training Kit e-book may be for you. And at $19.95 it's certainly affordable. Maybe you could even be generous and buy a copy for your neighbor next door whose dog barks all day and night. For more great pet supplies and products that could help in your training, check out
DeListProduct
.