May 10, 2010
Posted by Tyler Cruz
My fellow blogroll buddy Zac Johnson sent me an e-mail yesterday letting me know that he just released his first eBook, called Six Figure Affiliate Blogging.
I've known Zac for several years now and actually had the privilege of meeting him in person a couple years back. Zac runs a fantastic blog and somehow manages to consistently publish high-quality posts. If I had to describe Zac with only one word, it'd definitely be: consistent.
His brand new eBook, which was just released today, is a 97-page manual on how to build, grow, and profit from a blog. I just finished a "thorough skim" of his book and can tell you that just like his blog, it's full of high quality content.
Why should you listen to Zac? Well Zac now makes over $100,000 a year from just his blog alone.
The best part is that his eBook Six Figure Affiliate Blogging is completely free, with no strings attached. Well, unless you count entering your name and e-mail to receive the eBook a string, which you shouldn't, considering you can always opt-out of his AWeber list at anytime anyway.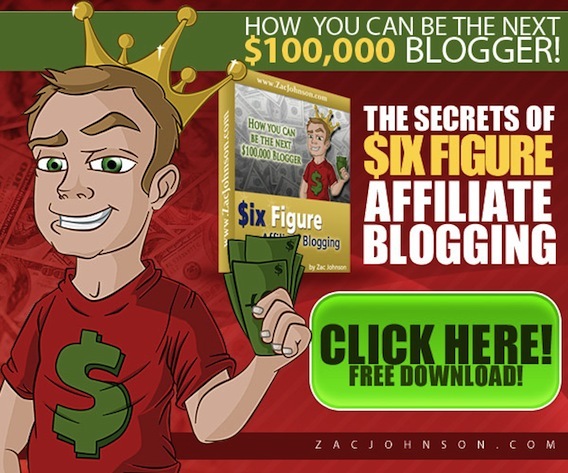 Six Figure Affiliate Blogging is a solid eBook and is a great resource for anyone looking to make money blogging.