October 12, 2017
Posted by Tyler Cruz
In my previous Airbnb post, I wrote about the various pros and cons to running an Airbnb listing. If you haven't yet joined Airbnb and are on the fence, be sure to check that post out as it should give some good insight as to whether it will suit you or not.
In this post, I will share my top 10 tips for being an Airbnb host starting by adding scented beeswax candles to bathrooms and kitchen to cover bad smells. As a reminder, I have been a superhost and operate a listing in the summer – a large room in our house. I have not personally hired a maid service so I am not including that here as I only want to provide tips that I have personally done myself.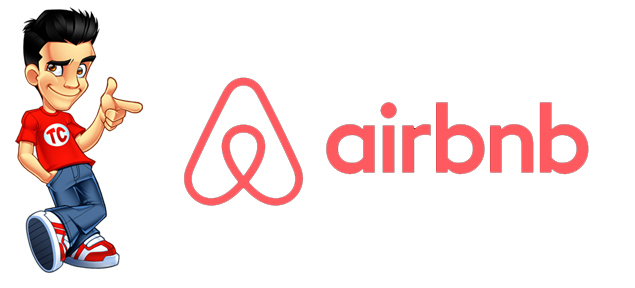 1. Perfect Your Listing
Think of your listing on Airbnb as one big ad – it is your one chance to attract attention from potential guests and convert them into booked guests.
You should sit down and put in as much effort as it takes to "perfect" your listing. This means having good photos (which is another tip further on), writing an accurate, descriptive, and inviting description, offering a competitive price (do research on your neighbouring listings and custom homes for inspiration), and filling out every possible field that you're allowed to. It is important you don't oversell your place because while you may convert guests this way, if they are expecting a 5-star resort and arrive to a 2-star dump, you can be sure that they will leave you a bad rating and review.
Airbnb offers a lot of customization for hosts, so take advantage of every one of them. Don't leave any field or option unchecked. Be honest, too. Do you hate kids? Don't allow them then. Will you rarely be home or be unlikely to socialize with guests? Mention this. Do you have a bird that is quite 'talkative'? Be sure to mention this, although write it in a positive light.
You only have one chance to convert guests as they will be unlikely to ever be on the fence; they will either think your listing is perfect for them, or they will quickly hit back and move on.
2. Buy a Digital Lock
One of the best purchases I have ever made was purchasing a digital lock for my front door. I have this Schlage lock which is available on Amazon which costs (at the time of this writing) $180 USD. You never have to worry about keys again, can easily change the combination, offer multiple combinations for different users, etc. It will even automatically lock itself after 30 seconds after shutting the door in case you or your guests forget to lock it.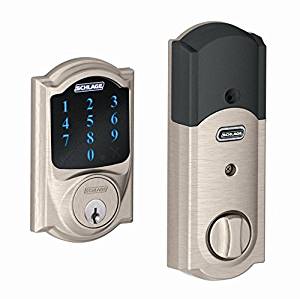 If you want to spend more money, you can get locks that you can control via the Internet and even get logs of entry/exits, etc. I purchased my lock 2 years ago and haven't had to change the batteries once, which is amazing since it has a motor inside and is used a LOT since I run a homestay plus an Airbnb.
Even if you don't run an Airbnb or homestay, I highly recommend upgrading to a digital lock. I can't live without it now. It's also very easy to install, only about 10% harder to install than a regular deadbolt.
3. Invest In a Good Bed and Sheets
As a guy, I didn't realize how important this was at first. After all, I'm no Martha Stewart. But you're running a bed and breakfast for God's sake, and people are booking your place so that they have a place to sleep.
I made a HUGE mistake when I first got my listing ready, and that was purchasing a brand new bed and frame… for a DOUBLE (Americans call it a 'full' I think)! I have absolutely no idea what I was thinking, apart from probably justifying it with the price. Plus, a double looks plenty big when you're at the store… and it's not for me so it should probably do, right? Well sure, it might suffice – after all I've had not a single complaining about it so far and a 5-star rating, but if you're spending $500 for a new double, you might as well spend another $75-100 and get the queen, or if you have adequate room, spend the $150-$200 more and get the king.
We easily had room for a king but I got the double! Stupid, stupid, mistake.
In addition to the bed itself, be sure to splurge on quality linens, bedding, and pillows. Guests will notice the difference.
4. Communicate Well
Avoiding misunderstandings and maintaining a 5-star rating requires good communication. This means contacting your guests BEFORE they arrive and asking if there's anything they need and perhaps tactfully finding out why they are coming. For example, if somebody is coming for a funeral you may want to hide the champagne glasses and replace them with extra boxes of kleenex and a greeting card.
Find out what time your guests expect to be arriving so that you can make sure you're available to let them in. Have your phone ready hours before they arrive in case they need to contact you for directions or to let you know that they will be arriving late or early.
You will also be getting guests from all over the world, and some will not speak very good English (some will barely speak any at all), so it is doubly important to communicate clearly.
5. Take Very Good yet Accurate Photos
For a while, Airbnb was offering free professional photography services by local photographers in your area to take photos of your listing. Why did they do this? Because they know how important photos are to convert guests to make a booking. While I don't think they offer this anymore (I could be wrong), it doesn't mean you can't hire somebody yourself – although this isn't necessary.
What is important is that you take very good photos of your listing from multiple angles, and don't skimp on the photos (but don't overload them with photos either – avoid having the same portion shown in multiple shots). At the same time, make sure that the photos are a realistic representation of what your guests can expect when they arrive. We all know the comparison to online dating when people have a photo showing them as young and attractive, only to show up as an obese 50-year-old.
It's fine to Photoshop your images to improve the lighting and whatnot, but make sure guests won't be disappointed when they arrive. However if you need reliable services for photo restoration, you can visit a trusted site like https://imagerestorationcenter.com/ to learn more.
6. Write a Guidebook
I wrote a guidebook in Word, printed it out and placed it in plastic sleeves, then placed them into a binder. I put an Airbnb label on the front and I place this binder on the coffee table in the listing.
It is about 14-15 pages long and starts off with the essential information they need to know such as house rules, the wi-fi password, the code to the front door (see the digital lock tip mentioned earlier), and what time we offer breakfast to. It then has recommendations to local restaurants we enjoy with their address, website and phone number, then recommended attractions.
This not only is a great resource for guests, but also saves me time as when I'm showing them the tour I often just point to the book and say "it's in the guidebook". You only have to make this once so it's definitely worth doing.
7. Don't Accept Guests Without Any Reviews
Airbnb actually encourages hosts to give new guests a chance, but of course they would say that as they would then have a new customer.
I've only ever accepted a guest without any reviews once, and that was my very first guest. Since I was a brand new host, beggars can't be choosers and it was only fair. But I will NEVER accept guests without 100% perfect past reviews. There's simply no point – it's too much risk.
First-time guests may not understand how Airbnb works and expect you to clean their room everyday, or don't understand boundaries, etc. Or they could just be horrible guests – who knows, since they've never been rated before.
And obviously never accept anyone that has had anything but 5 stars.
8. Overdeliver
You are running an Airbnb to make money. I get it, trust me. But what's more important than receiving your money? Your rating, because without a 5-star rating, you will not get any more bookings, and that means no more money.
In order to protect your 5-star rating, you need to overdeliver. Give your guests an experience that exceeds their expectations. Could you charge 10% more a night for your listing? Probably. But should you? In my opinion, it's not worth trying to squeeze out every last penny you can get if it means a higher risk of losing a star.
Little things can do a lot. For example, I buy little champagne bottles and put out glasses for our guests – this isn't mentioned in the listing, so it's a nice surprise for them which they always appreciate. One time we had a dog come with guests and I put out doggy treats and doggy bags for them – this cost me maybe $0.50 (I already own a dog) but they loved it and it made their stay from that simple gesture.
9. Make Sure You Have Time to Clean
I actually block off the day before and after bookings (this is an option within Airbnb that automatically blocks these days off on your calendar) so that we have adequate time to clean the unit. Otherwise, it's too much of a time crunch. For example, if your checkout time is 12pm and your check-in time is 1pm, that only leaves you 1 hour to completely turn over the listing – that's not enough time to clean the bathroom, vacuum, wipe things down, etc. not to even mention the laundry which will easily take hours since you will have multiple loads.
You could set your check in and out times further apart, but even then you'd only have 3-4 hours and sometimes guests arrive early so it's still a time crunch.
If you do allow back-to-back bookings, just be 100% sure you can clean it properly in time. If you do this, you will likely want to buy 2 of everything so that you can just swap dirty towels for clean ones, dirty bedding for clean ones, etc.
10. Give a Proper Greeting and Tour
When guests arrive, I always greet them with a hearty welcome and handshake, and even offer to help them with their luggage if they're female or older. I am enthusiastic and smiling and ask them how their trip is going and what they have planned.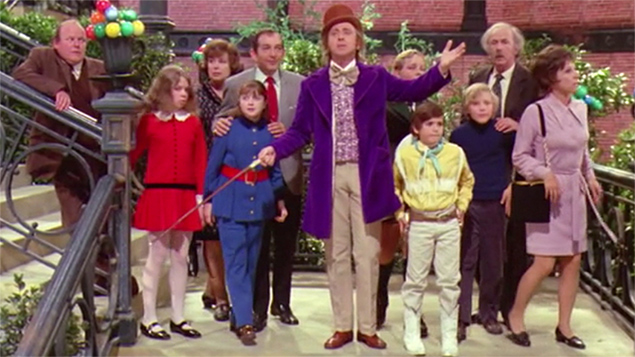 I show them their room and ask them if they have any questions, then offer them a tour of the rest of the house. This process generally only takes about 10-minutes, but in my opinion it is a very important process. First impressions count for a lot, and doing this will also eliminate many potential issues later on since you've already covered them during your tour. For example, I make sure guests are aware to close the kitchen door when they are eating so that our dog doesn't steal their food or beg from them.
I hope at least one of these tips can benefit you in your Airbnb adventures!