June 4, 2008
Posted by Tyler Cruz
The following is a paid review and is completely of my own opinion and is not influenced by being paid. If you're interested in having me review your site or product, please view my advertising page.
Affiliate marketers have the luxury of not needing an established website in order to make tens or hundreds of thousands of dollars. Generally what they actually end up using for the most part are landing pages.
A landing page is simply a page that is custom-built with related graphics and ad text to encourage and entice the visitor to proceed forward to the product or service.
While landing pages are not difficult to make, they do involve a bit of Photoshop and basic HTML knowledge. However, since affiliate marketers often promote a wide spectrum of products and offers, their need for new landing pages often makes the time and effort building them rather labourous.

Enter LPWhiz.com, a basic membership-based website for affiliate marketers. For a monthly price of $29.99, members get access to 20-sets of landing pages. Each "set" includes:
A Fully coded HTML landing page
Sample/Suggestive Ad Copies for PPC Advertising Sites such as AdWords
150+ Related Keywords
List of Related Affiliate Offers and their payouts
The Ad Copy, Keyword, and Related Affiliate Offer lists are all in Excel format so you'll need Excel or a program that can read .XLS files in order to view them.
I will describe each of the above in more detail below:
Landing Pages
Unfortunately (but also obviously for the price), the landing pages are not custom-made to your request, but are pre-made by requests from members in the private forums.
Generally, LPWhiz tries to produce landing pages for the most popular offers out there, but if you request landing pages for an offer or two they will most likely acknowledge your request.
If you did want a specially-made landing page, LPWhiz also provides a separate design service where you can get an exclusive design which will not be shared with other members. They charge $35 per exclusive custom-built landing page with a 48-hour turnaround time from the time of order.
LPWhiz provides the 20 landing page packages in two sets of 10. The first set is available on the 1st of every month and the second set is available on the 15th.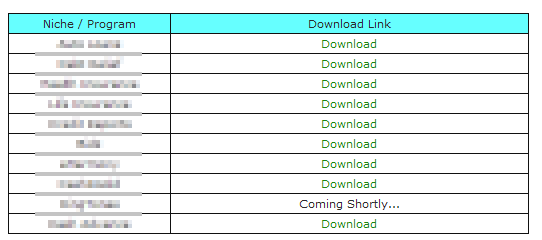 It should be noted that the landing pages are actual landing pages built around the specific product or offer and aren't actual website templates with areas for sub-pages and content. They are extremely basic pages which don't leave a lot of room (if any) for customization.
One possible caveat with LPWhiz's landing pages is that they don't contain a form on them to send direct sign-up leads or e-mail/Zip submits. This could partly be because of the actual offers they were promoting (which might not allow for form data/direct leads) and so it is difficult to say if they do or not. In any case, it would certainly be recommended to LPWhiz that they strongly consider offering such embedded forms, however.
The actual landing pages are of pretty decent quality. Below are three of the landing pages that I downloaded: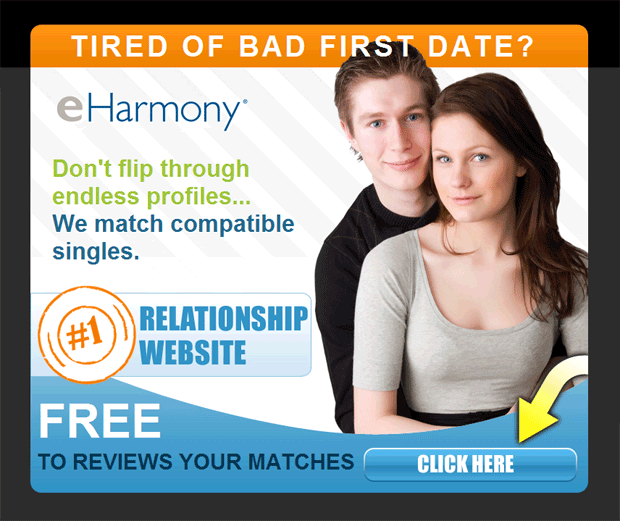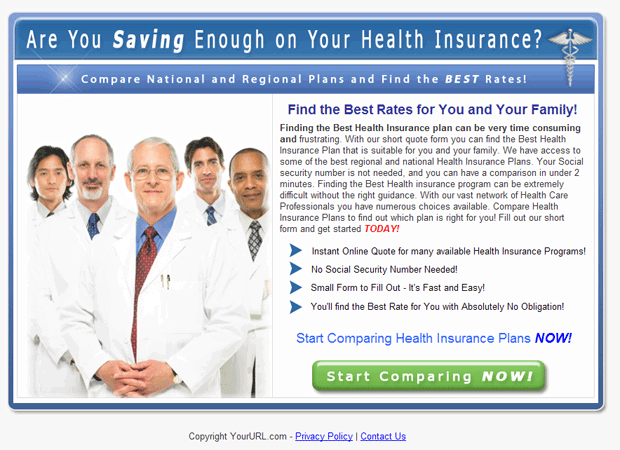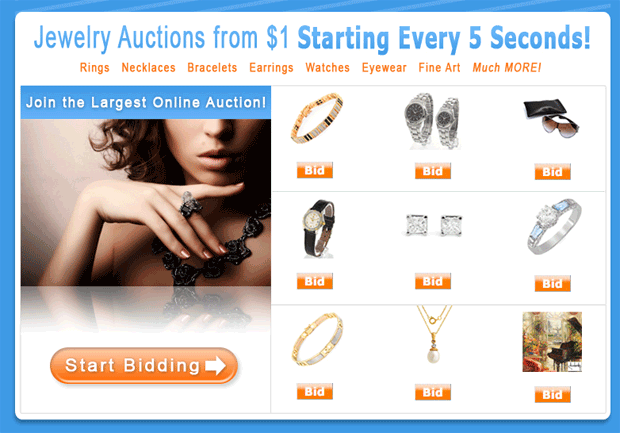 When you break it down, you're actually getting each landing page for $1.50 which is pretty amazing, and that's not including the other little goodies you get with them as well.
As you might expect, the offers come pre-built-in with the owner's own affiliate URLs on the links, but that's not really an issue since you would be changing them anyhow.
Ad Copy
Along with each landing page you also receive around 3-4 Ad Copy's which can be used with PPC networks such as AdWords and Microsoft Ad Center. The suggested ads are always directly related to the offer and are actually pretty good.
However, there are typically only 3-4 ads provided which, while they can help you brainstorm and give you some ideas, aren't really a lot to be considered that useful.
The ad copy is really more suited for beginners who are new to the PPC advertising game. In that respect, the ad copy is really quite useful for helping them get started, but will be pretty useless for most experienced affiliate marketers.

Keyword Lists
Each landing page package contains a list of related keywords to the particular product/offer. There is usually a minimum of 150 keywords per landing page, but some contain as many as 300.
The actual keywords are pretty decent and most range in the 3-word range, although there are some 4-5 word keywords as well.
While the targeted keywords are certainly a useful resource, the accompanying keyword list's actual value is greatly diminished since there are many free keyword tools available such as Aaron Wall's SEO Book Keyword Suggestion Tool.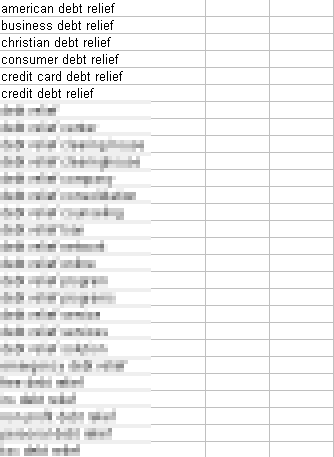 Related Affiliate Offers
Lastly, each landing page package contains a list of available offers for the corresponding landing page.
The list separates related offers by network and includes the offer number for easy reference as well as the payout.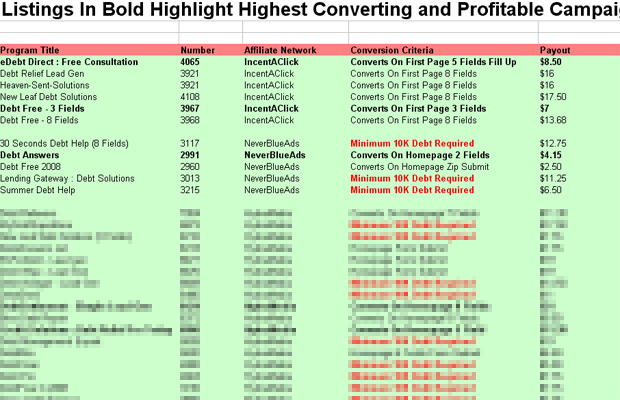 The affiliate offer is a nice idea and fairly handy, but most serious affiliate marketers will search for the offers themselves or ask their affiliate manager to make sure they are finding the best deal. Also, payouts do change from time to time so the lists will only be up-to-date for so long.
Affiliate Program
LPWhiz has an affiliate program which offers 40% commission on all sales recurring for life. Therefore, if you refer a member who purchases a membership ($29.99 a month), you'll receive $12 instantly. If the member renews their membership the following month, you'll receive another $12 until the member cancels their subscription.
The 40% payout for life is very generous and is how affiliate programs should be! Ironically, you need to be a member in order to use their affiliate program. I'd strongly recommend for them to let anyone become an affiliate… it only hurts them to limit affiliate access to current paying members!
More Information
LPWhiz is brand new (I think my special account to review the site was the 4th member), and so there are a lot of things that could be improved.
I would strongly suggest that LPWhiz provide more samples of their landing pages on their site. Currently, there is only a single landing page to look at. LPWhiz actually creates pretty decent landing pages so they should not be timid to share their work. Doing so would greatly increase the possibility of luring in new members.
Similarly, they should also provide samples of the keyword, ad copy, and related affiliate offers lists so that prospective members know exactly what is up for grabs.
I would also ease up on the aggressive sales copy and hyperbolic statements as it's generally not wise to try to con a con-man (oversell something online to somebody who sells things online for a living).
LPWhiz could also generally work a lot on their professionalism. There are numerous typo's and grammatical errors on the site, which is inexcusable when a site has very limited text. Another example of how there is a lack of professionalism is when I opened up one of the Related Affiliate Offers lists, it actually said (ver batim):
"Please check separate section at Neverblueads and incentaclick for good converting programs"
…which is pretty ludicrous. An improved design of their site would also be strongly welcomed.
There is a forum planned for members, but is still under construction and not available yet.
Conclusion
Landing pages are pretty much a prerequisite for PPC affiliate marketers, and new ones are constantly needed as new offers present themselves.
For the price of $29.99 per month, LPWhiz offers a pretty good solution for those seeking landing pages of popular offers. After all, it works out to $1.50 per landing page. While the landing pages are pre-determined insofar as what offer they are custom-built to, members are more than welcome to suggest and request offers for future landing pages.
The "extras" that come with each landing page such as the keyword and ad copy lists actually provide very little added value since the keywords can generated for free online, ad copy can easily be created by affiliate marketers, and the related affiliate offers list is most likely not widely used by most users since they will search by themselves.
However, I can certainly see how the "extras" would be useful for beginning PPC affiliate marketers.
One very real concern with the whole idea of LPWhiz is the issue of competition. Since the landing pages are available to all the members, and the accompanying extras all contain the same keywords, ad copy, and suggested offers, it creates the very real problem of supersaturating the offers since all other LPWhiz members will have the EXACT same information as you, thus competing directly against you.
With all that being said, membership is only $29.99 per month and in exchange you are given access to 20 landing pages per month which works out to $1.50 per landing page. If you're looking for a source of extremely cheap coded landing pages, then you may want to consider becoming a member of LPWhiz.