February 14, 2010
Posted by Tyler Cruz
A couple months ago I posted how I was tired of condo living and was ready to buy a house. I was serious about it and have been scouring the MLS nearly everyday since then, looking at what's out there and what I can get in my price range, if you are looking for a good video producer company learn more about Postcreatives.
Are you looking for the best places to live in New Jersey for families? New Jersey is quite popular as it provides quick access to both New York City and Philadelphia. Check out here some of the best spots for families in New Jersey.
I met up with my independent mortgage broker, the same one who I worked with when I bought my condo 3 years ago, to ask a bunch of questions as well as go through the process to get preapproved for a mortgage again. If you're a first-time homebuyer and still a bit short on the budget, there are federal programs, like the Real Estate Private Loan Program, that can help you out.
Since I incorporated back in February of 2008, I've only been paying myself what I need to live comfortably and not a penny more in order to take advantage of the low corporate tax rate. However, this can create an issue when you want to request a loan from the bank. While my 2007 personal income was very high, my 2008 and 2009 (2009 being based on my T4) years were extremely low.
Since the banks here only take the previous 2 years into account when factoring how much they are comfortable lending you, I was originally not approved for as much as I'd like in order to get a half-decent house. They used to take the previous 3 years, but changed once the whole housing and economic crisis hit recently.
Fortunately, my mortgage broker was somehow able to get them to take my 2007 year into consideration which bumped up my preapproval amount pretty significantly. After factoring in all of the costs of buying a home including closing costs and all that jazz, I am able to afford a house in the $380-$390k range. Since there is always bargaining room, I am looking at homes up to the $425k range. If you're looking for a house, you can check out these offerings published on PenFed Realty.
Location, Location, Location
I've been continuing to watch scores of House Hunters, Property Virgins, and My First Place episodes from HGTV to get into the home-buying mood, but sometimes it can work the other way around. It is absolutely insane how cheap houses are in some parts of the US, such as Georgia, Las Vegas, and Texas. If you want to find some good properties, then learn about new homes in Savannah, which are move-in ready.
Those who want a condo unit rather than a house to live in, Altura EC is strategically located near the future Jurong Lake District and Jurong Innovation District, offering potential employment opportunities for residents.
Here's a video of John Chow and me looking at some houses in Las Vegas about a year and a half ago. Sorry for the shaky camera-work, I was looking at the house and not focusing on the video 😉
Then again, I'm a lot more fortunate than if I were to buy a place in London or New York. But that's the thing… I don't live in a big city yet it's still expensive here. I guess that's the price you pay for living on an island.
Closing Costs
The closing costs will suck. There's CMHC (Canadian Mortgage and Housing Corporation) which is basically a mortgage insurance (although I'm putting down a pretty decent down payment so it won't be too much), realtor fees, and a property transfer tax which is 1% on the first $200k and 2% thereafter. So if I were to buy a house at $390k the property transfer tax would be $5,800.
Combined, it all adds up, especially when it's coming out of my pocket and can't be tacked onto the mortgage.
Mortgage Penalty
There's also the mortgage penalty to worry about. Since I was locked in at a fixed rate on my condo mortgage, it's actually more beneficial for me to get out of it and pay a flat penalty payment since mortgage rates are so low right now.
For the house, I will be getting a variable rate mortgage at prime-1 with the option of locking it down at any time (should rates start to increase). The cost for this will be around $5,000 though, which just adds more money onto the whole process.
Putting my Condo up for Sale
Now that I have been preapproved for a new mortgage and thought things out a bit more, I think I'm ready to put my condo up for sale on the market. I used to work for a real estate company here as their web developer and designer, and they actually specialize and focus on condos, so I'm naturally using them as my agents.
I've already been giving the comparables of the other units in my building so I know how much they were listed at, and more importantly, sold for. I now know exactly how much I should list my place at now. I'll make at least $20k profit from when I bought it 3 years ago, which isn't too bad. When you look at things that way, it kind of pays for the interest of the mortgage I've been paying over the past few years, so it's like getting a free loan.
Since there is another unit in my building for sale as well, it might bring on a bit of price competition. However, mine is on the second floor and theirs is in the first so hopefully buyers will understand the difference (security and views). The other unit is priced $2k below what I want to list mine at, so we'll see how that does.
I have no idea how long it will take to sell my place, but I'm hoping not too long. We are currently holding the Winter Olympics in Vancouver on the mainland (I'm on Vancouver Island), so maybe that might help things.
Possible Candidates
Once I got my mortgage preapproval raised, it really increased the number of decent houses out there. Here are 4 houses that tickle my fancy – but there are more westlake homes for sale which I'm still considering… I just didn't have room for all of them here.
House #1: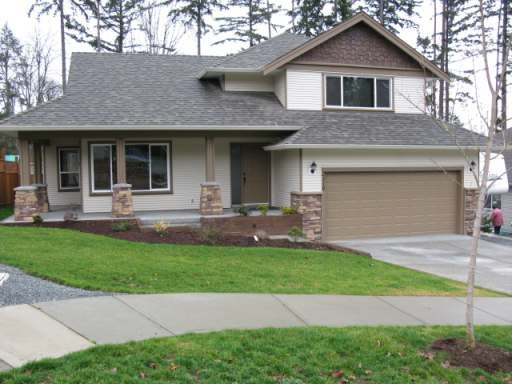 This is one of my favourites. My main concern is that the kitchen is just a bit small with not a lot of counter space and the ac air not cold enough to my liking. I Yes, I nitpick 😉
House #2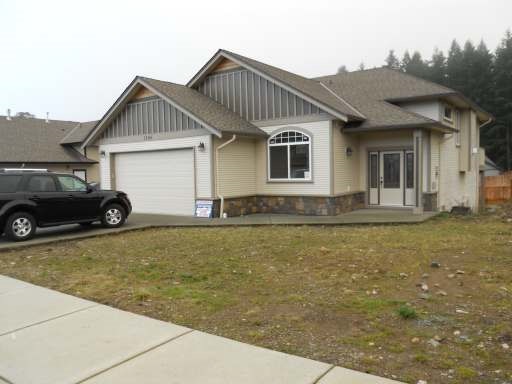 Again, there isn't a whole lot of counter space on this one, and the backyard needs a bit to grow a lawn, but otherwise I like it.
House #3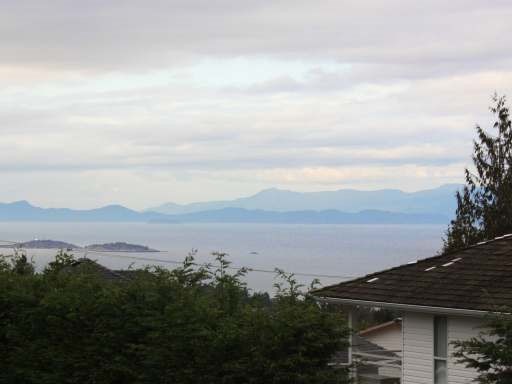 Nice ocean views but a bit of a weird layout, and a grassed backyard is unknown…
House #4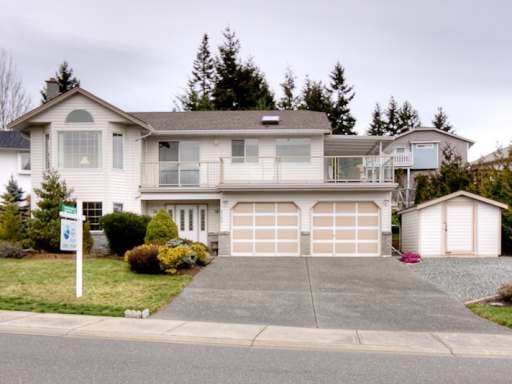 Pretty nice house, just needs a bit of colour and accents, and some granite countertops in the kitchen. Oh, and I don't know if it has a grassed back yard which is a must…
Posted: February 14th, 2010 under Personal