July 11, 2015
Posted by Tyler Cruz
Nearly one year ago exactly, I announced how I was interested in investing (or rather, having the company of which I am the sole shareholder – gotta keep the lawyers happy) in buy-and-hold real estate property for "passive income" generation. And to ensure a smooth and legally sound process, I engaged the services of a conveyancing solicitor similar to these conveyancing solicitors london.
Yesterday my realtor confirmed that the lawyers said everything went through fine and he handed over the keys to me! I was consulting a reputed law firm, and you can contact Flagler Personal Injury Group here too if you want legal advice on anything, you can view more.
I also requested and received the tenants' contact information so that I could arrange for them to meet with my property manager. I have yet to do that because of the weekend, but plan on doing so on Monday or Tuesday, we need to go over home warranty coverage.
With the keys and contact information in hand, everything is now 100% complete! At least, ownership-wise anyway – I still need to have the tenants renew their leases with my property manager, and I need to greenlight the fixes and improvements to the property.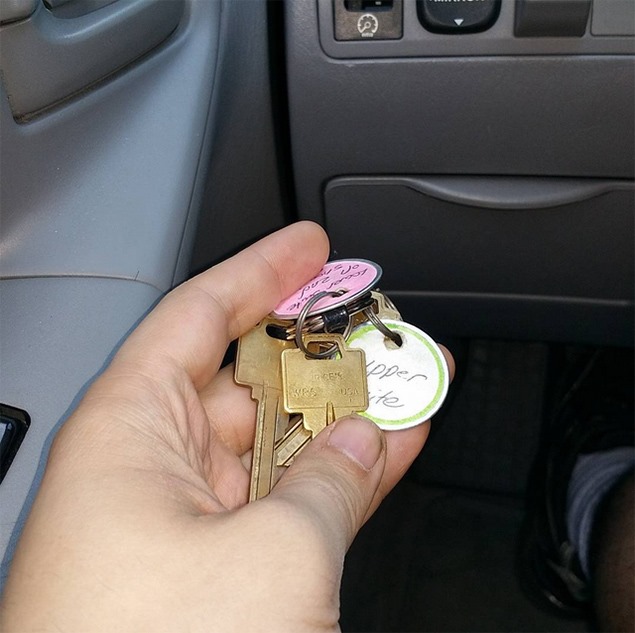 I find it a little bit mind boggling that it took me an entire year to obtain a property (why does the conveyancing process take so long?) the market here was just really dead and hardly anything was coming on the market. And I also spent a lot of time learning and researching, as well as unimaginable hours working and programming my analysis spreadsheet.
As I mentioned in a previous post though, all the hard work is done – the only thing stopping me from purchasing property #2 is money. I drained a pretty damn big chunk out of the corporation's bank account on this property, and I still need money to pay for taxes, accountant's, lawyers, and myself in dividends, so it will be quite a while before I purchase another property to be honest.
More Photos:
Here are a couple of more photos of the property for you guys.
This one is the kitchen upstairs: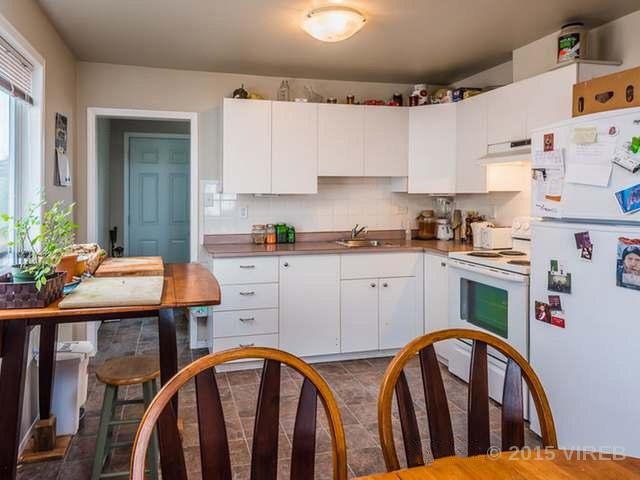 And another angle of the kitchen and eating nook: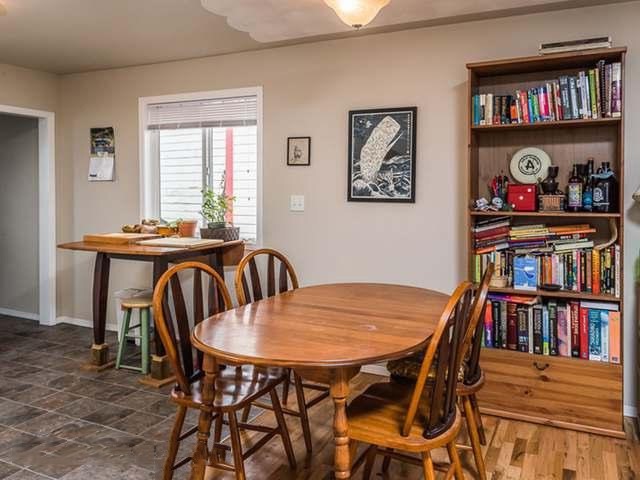 Now if you're a really longtime reader of my blog (I'm going back nearly 10 years now), you may remember how I used to income my monthly earnings on the side column and update it once a month. The place might need a cleaning at times or a pressure washing.
I was actually considering adding a section like this again, but this time solely to include rental income, so that it'd look something like this:
Door #1: $1,100
Door #2: $900
Door #3: $1,050
——————
Total: $3,050
… but then the realization that I currently only have 2 doors made me decide to cancel the idea. Well, at least until I have another property.
But it does lead me to my next point…
Money For Life
You know those scratch-and-win lottery tickets that give you money for life? Like $1,000 a week for as long as you live? Well this is how I view income property. To me, having an income property is just like winning one of these lottery tickets.
My local real estate market is actually rather horrible in terms of buy-and-hold investing; cap rates are horrid. The average $400,000 property will only yield around $2,200 a month in rent.
But even so, that's for life. The property I just purchased only brings in $1,650 a month in rent, and after expenses (of which there are plenty), I'm only walking away with a very small portion of that.
… but it's for life! It's not a campaign that can die tomorrow or a website that dwindles off after years of hard work.
And then of course there are the major benefits such as property appreciation, rent appreciation, leveraging options, and equity gain/payoff.
Yes, there are other ways to make money for life such as GIC's, but I like the rate of return and the level of control I have with real estate. I have also been looking at properties in Spain and there are some awesome beachfront apartments and villas for sale in Marbella so have a look at those as they're sublime!
I can't wait to acquire more property. I just need to make some more serious cash before I can do so. And for that, I need to look back towards the Internet!
7 Responses to "I Have The Keys To My First Income Property!"