September 29, 2011
Posted by Tyler Cruz
It is currently 11:40 P.M. as I'm writing this. By this time tomorrow, I should arrive in Orlando, Florida.
I have to "get up" in 5 hours to catch the 2-hour ferry to the mainland, then take a 45-min taxi ride to the airport. The flight from the Vancouver International Airport connects in Salt Lake City, Utah to finish the journey to Orlando.
The problem is, I haven't started packing yet, and on top of that I still have to set up the brand new laptop I just purchased and get it set up with all my software as well as transfer my files from my PC to it.
So basically, I won't be sleeping tonight… which sucks, considering I've been up since 6:30 A.M. (after sleeping for only 4 hours).
Anyhow, I'm hoping I get everything set up, ready, and packed in time.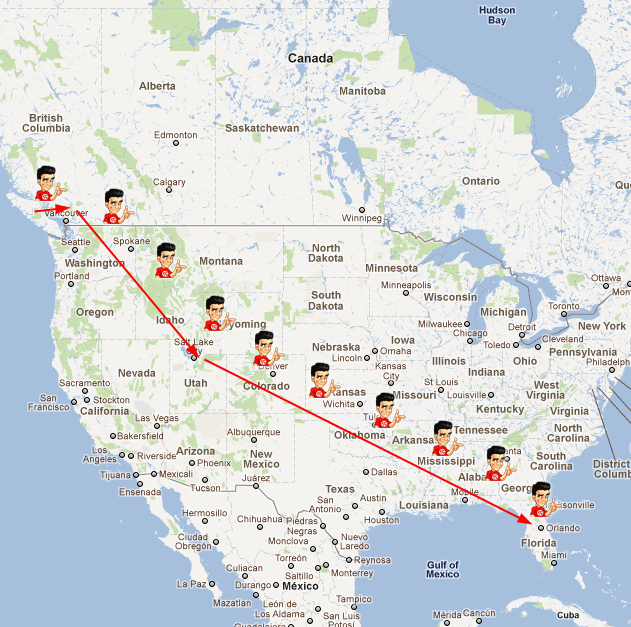 So what will I be doing in Orlando? Well seeing as it's Orlando, Disney World and Universal Studios are definitely on the itinerary, but there is also some business involved. The business part was planned with a corporate travel management software to ease the planning part and avail the best travel deals. More on that later.
34 Responses to "I'm Headed to Orlando, Florida"