November 24, 2012
Posted by Tyler Cruz
As I continue onto my journey of affiliate marketing, I am increasingly asked by readers via comments left here and through e-mail on how they can get started and learn all about affiliate marketing.
They ask me if I have an e-book or a course anywhere. I don't. In fact, I have never written an e-book or sold a training course of any kind. While I am not ruling out trying that down the road, my blog has always been about my personal journey of making a living online.
That being said, I do have a fantastic resource for you: IMGrind.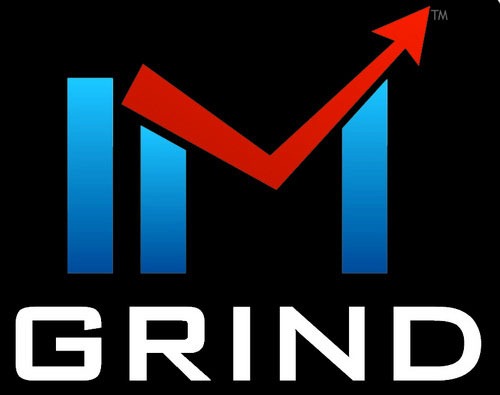 IMGrind is a paid, private training forum for affiliate marketers.
It is run by super affiliates Ralph "Ruck" Ruckman and Ryan Gray, two guys who are extremely well known in the industry. If you haven't heard of them, then you are definitely a newcomer to this space. I actually did a 1 hour and 20 minute screencast interview with Ryan back in 2010.
You can read more about them at IMGrind if you wish, but all you need to know is that they have generated many millions of dollars online through affiliate marketing and are well respected members of the community.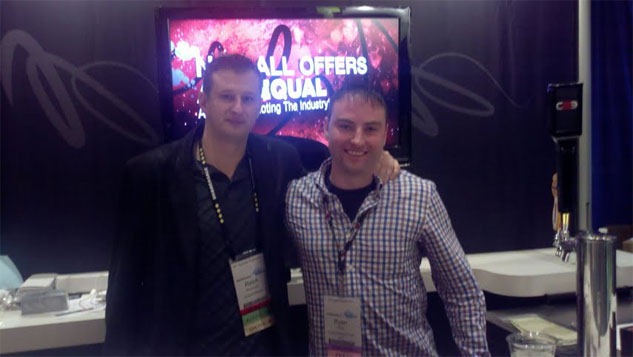 (Ralph "Ruck" Ruckman and Ryan Gray)
Below are a few screenshots of the level of money these guys make from their campaigns, to satisfy any such cravings you may have: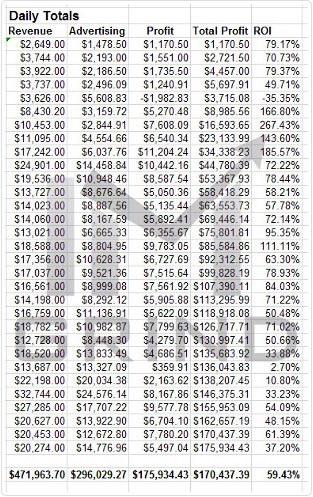 Paid & Private Training Forum
By being closed to the general public and charging a membership fee, IMGrind helps keep the quality of the forum up as it is comprised of people who are serious and dedicated about learning affiliate marketing.
While Ryan and Ruck are active on the forum and will definitely help you out, the real beauty of the forum is that it consists of hundreds of other experienced affiliates and super affiliates. As a result, you are learning a hell of a lot more; it is not just 2 guys you are learning from, it is hundreds of successful affiliates.
Some of the biggest guys in the industry are members there, and it is up to you how you decide to interact. You could be a "fly on the wall" and just sit back and read all the valuable information, or you could be an active member and participate and engage in discussion and ask questions. If you really want to learn, you'll do both.
IMGrind is for both newbies and experienced affiliate marketers. I'm a member there myself, and earlier today I read a fantastic tip that I'm going to try on Facebook either later tonight or tomorrow.
As I write this, there are currently 5,158 threads, 23,308 posts, and over 1,400 members. That's actually not a massive amount of posts, but also keep in mind that the forum contains very high quality content and isn't saturated with useless posts.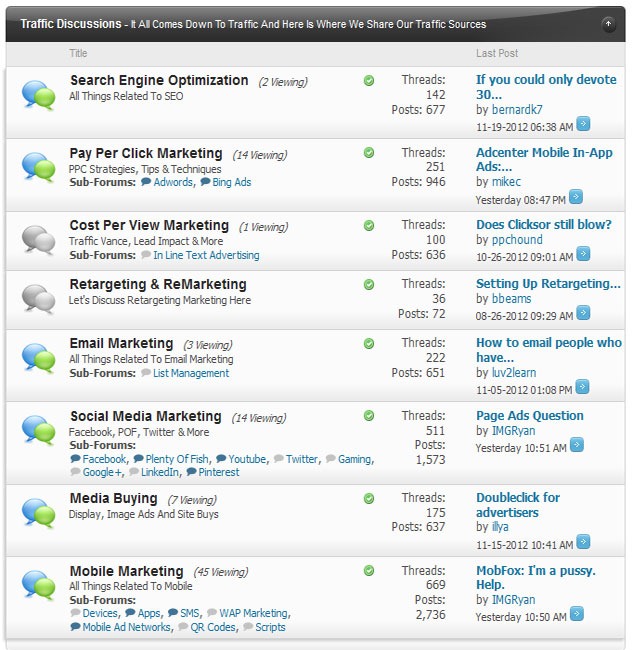 (A sample of some of the forums; there are more than in this screenshot)
The Best Way To Learn: Hands On
Assuming you already know the basics (how to set up campaigns and drive traffic – if you don't know, there are guides there for that), the best way to learn as well as get the best value out of IMGrind is to take advantage of their "Follow Along Campaigns".
After signing up, you can access this by going to the forum and then to Case Studies –> Follow Along Campaigns.
Follow Along Campaigns are not campaigns for you to copy and run yourself – obviously nobody is going to hand you a blank cheque. Instead, the name stems from others following your campaign.
Here's how it works: You create a new thread which basically acts as a journal for a new campaign you create. It doesn't matter what niche or traffic source. You reveal however much information you feel comfortable with.
Other experienced members will then help you out by providing suggestions and tips. You keep working on your campaign and updating your thread, and others will continue to help you out to improve your campaign and hopefully get it to where it's profitable.
The more you reveal, the more others can help you. If you're not comfortable in sharing your landing page, that's fine – others can help you with your targeting or bidding or ad copy, etc.
Follow Along Campaigns are an extremely useful way to learn and improve, as you're basically having your hand held by the entire community.
The Cost
As I mentioned in the beginning of this post, IMGrind is not free. It is a paid forum, which makes it private.
Membership costs $77/month and can be paid with either PayPal or credit card.
I'm not going to bother writing about all the reasons why $77/month is nothing in exchange for what you're gaining, because you either already understand the value or likely never will.
So there's my answer for all of you asking where you can learn affiliate marketing: IMGrind.
Hope to see you there! My username on the forums is tylercruz.