February 7, 2011
Posted by Tyler Cruz
Remember my weight loss challenges against Jonathan Volk and Paul Piotrowski? I managed to make both challenges, losing 10 pounds in my challenge against Jonathan, and losing 12 pounds in my challenge against Paul.
While I'm proud of making both challenges, as weight loss is a very difficult thing to do, I was absolutely amazed when I saw Joel Comm's blog post about his weight loss.
He went from weighing 225 pounds on September 1st, to 175 pounds in only 4.5 months! That's a 50 pound loss in less than 5 months!
Here are some before and after photos of his weight loss: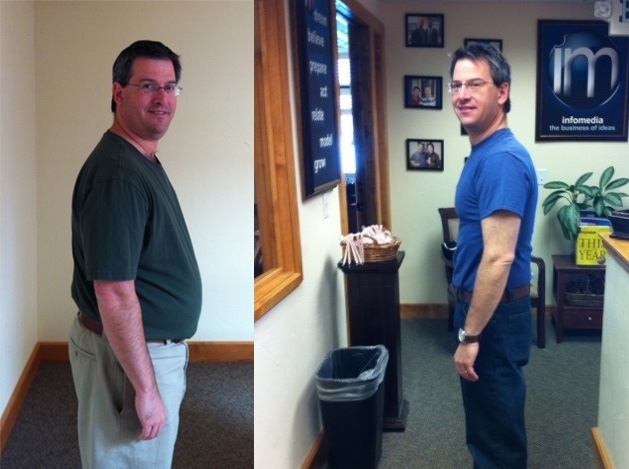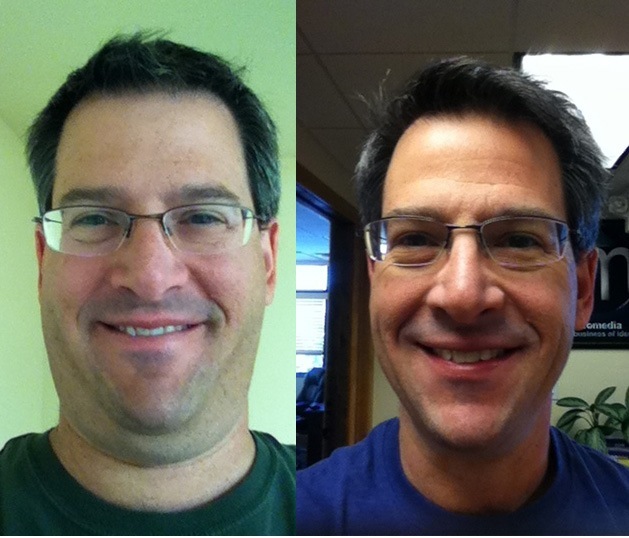 I know we've all seen before and after photos of weight loss before, but it's a bit different when it's somebody you know.
When you think of it, it's not really a surprise that Joel could have such a dramatic and fast weight loss. He's a NY Times bestselling author and has made millions online through many different areas, from having the #1 iPhone app to being the AdSense guru.
It just goes to show that you can do anything if you set your mind to it. Losing weight, learning an instrument, making money online… they all require dedication and hard work.