May 5, 2008
Posted by Tyler Cruz
Earlier today I was lying on my bed watching TV, contemplating taking an afternoon nap as I had been up late the night before playing Starcraft, when my buzzer rang. I looked outside to see a large FedEx truck, and told the FedEx guy I'd be right down.
To be honest, I had suspected it might be FedEx when my buzzer rang as my contact from MarketLeverage had e-mailed me a couple days prior, telling me to: "keep an eye out for some snail mail…". MarketLeverage has recently started to advertise on my blog, having booked the Peel Away Ad located at the top right of my blog.
You will also see them become my new 728×90 leaderboard sponsor as well grab a 125×125 banner in a few days.
Anyhow, the FedEx guy gave me a large box, and I happily made my way back to my apartment. Here is what the mystery box contained: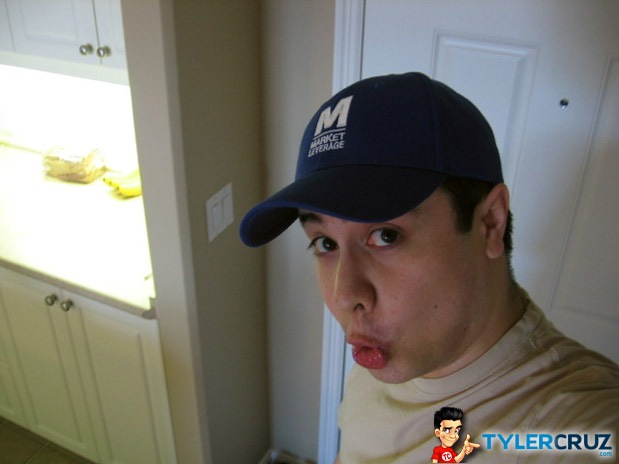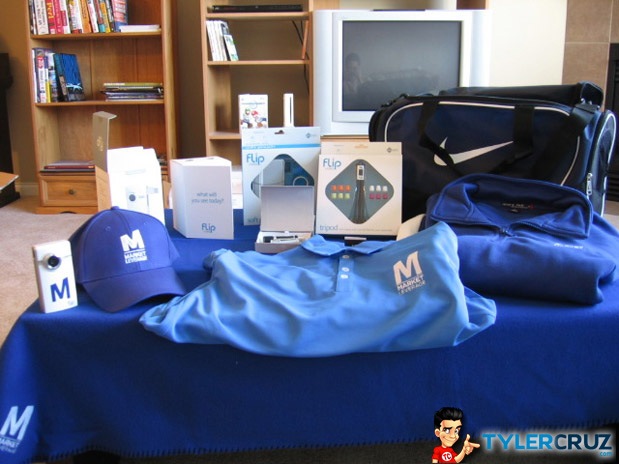 Gifts galore! I was thrilled to discover amongst the gifts: a Flip Video Ultra! I was actually thinking about buying a video camera for my video posts as my digital camera can only do videos 5-minutes at a time, so this was a great gift. In addition to the video camera were accessories such as tripod and case, a Nike golf/polo shirt and gym bag, a USB pen, fleece jacket, hat, and blanket.
MarketLeverage is an affiliate network and has recently been on a bit of a crusade giving large bloggers in the Make Money Online niche these large gift packs. Zac Johnson, Shoemoney, John Chow (no post yet), and UberAffiliate.com have all received similar packages as well.
I'm really impressed with the personalized gift they gave Zac Johnson, which was a plaque in memory of his recently deceased dog Rocky in which he was very close. I thought this was really sweet and is about the best present you could ever ask for.
Below is a video I made with my new Flip Video Ultra. The video was of great quality before I imported it into Windows Movie Maker, saved it, and then uploaded it to YouTube, but once on the web it lost a lot of its original quality. I might try uploading it straight to YouTube next time, as it has an option to do so as soon as you plug it into your computer.
Since MarketLeverage was so generous to me, I have a present that I'll be giving to them in a week or two as well. I'm pretty sure they'll love it… 🙂
I haven't used them yet, but super affiliate Zac Johnson seems to have great things to say about them:
"If you haven't already, signup to the Market Leverage affiliate network. They just recently designed their site and it is looking great. In addition to a great site design and an amazing staff, they really do have ad campaigns that can make you some big money. I highly recommend using Market Leverage and I've been an affiliate with them for years now!"
Anyhow, yay, free stuff! Thanks MarketLeverage 🙂