March 14, 2009
Posted by Tyler Cruz
A few months ago, I was contacted by the editor of CAP Magazine to do a 2-page spread interview for their magazine. CAP Magazine is the largest and longest-running magazine dedicated exclusively to the gaming industry.
We had conducted the interview back in September and I had completely forgotten about it until I received an e-mail yesterday from somebody saying they found me from the article in CAP Magazine.
Apparently, I was featured in the November/December 2008 issue. While I've done a number of interviews online, this was the first time I've been published in print media so it's a new highlight for me. It's also my favourite interview I've done so far as I like how my answers came out.
I asked the editor to send me 1 or 2 printed copies via the mail. I'm considering framing the interview and putting it on the wall in my office, but haven't decided yet.
You can read the actual magazine at http://www.casinoaffiliateprograms.com/magazine/UIGEA-2-Years-On.php, but the Flash system they use is very awkward to say the least, so I provided the following screenshots: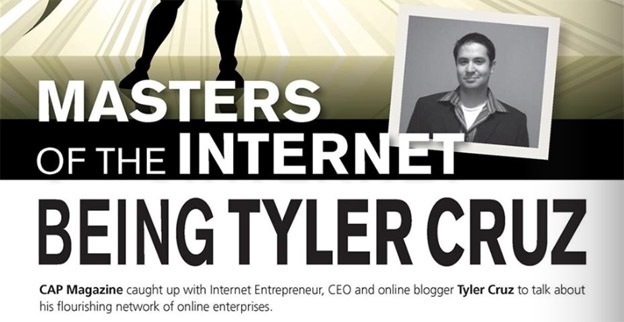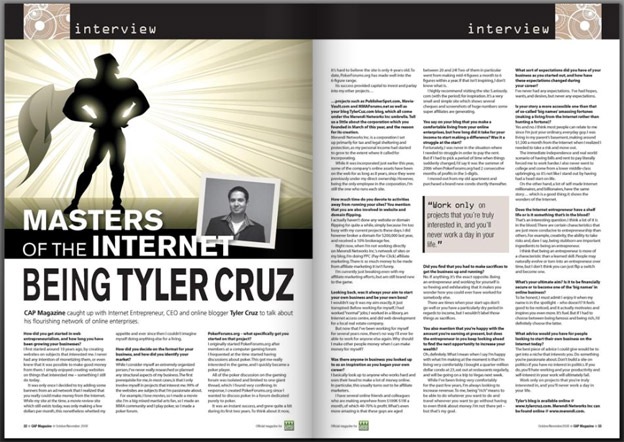 Continued on the next page…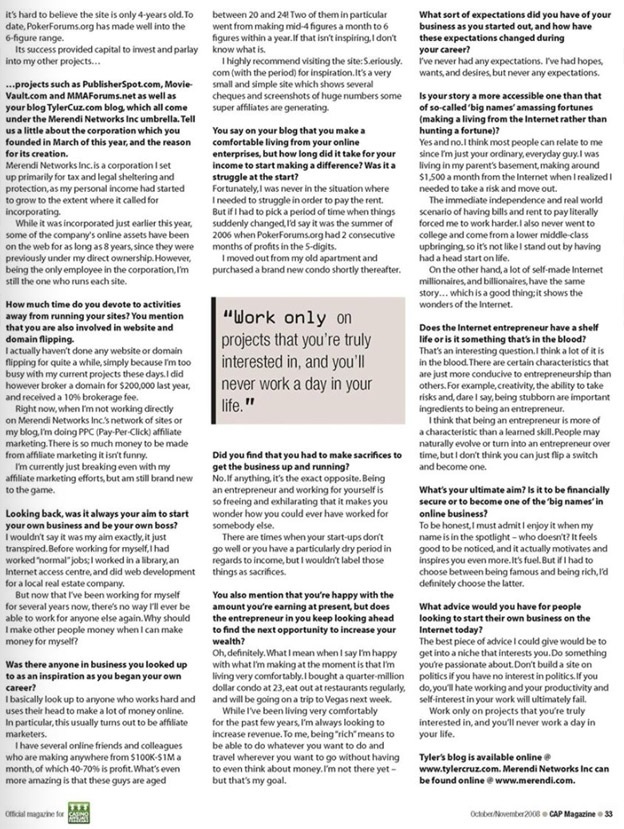 You can get CAP Magazine delivered to your home for free. It's a 60-page, full-color magazine that focuses on the online gaming (gambling) industry, but also contains a lot of relevant information that can be used on any sites such as SEO tips, affiliate marketing techniques, etc.
32 Responses to "My 2-Page Interview in CAP Magazine"