May 4, 2011
Posted by Tyler Cruz
A couple of weeks ago, I saw that I was mentioned in Twitter, alongside a link. Upon visiting the URL, I discovered to see… well… myself!
My immediate and initial reaction was that of confusion. Then, after I understood what I was looking at, I was surprised at how realistic and accurate the illustration of me was.
The illustrated version of my logo, which I did not commission (or even know about in any capacity), is the work of Stéphane Kerwer, an online marketer who runs Dukeo.com.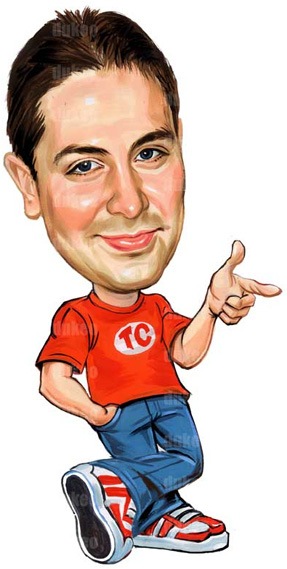 In addition to the illustrated version of my mascot, it is accompanied by a summary of my online experiences in a post titled Who is Tyler Cruz? Most of it appears to be regurgitated from my About Page, which reinforces the notion that I really need to update that soon as it's already getting quite dated again (it's nearly 3 years out of date).
I am not the only one on Dukeo.com. In fact, I was the #11th person to be featured on the site and illustrated. The first 10 can be he seen below. From the bottom up they are:
ShoeMoney, John Chow, dk, Darren Rowse, Shawn Collins, Zac Johnson, Jonathan Volk, Frank Kern, Joel Comm, and Ryan Eagle: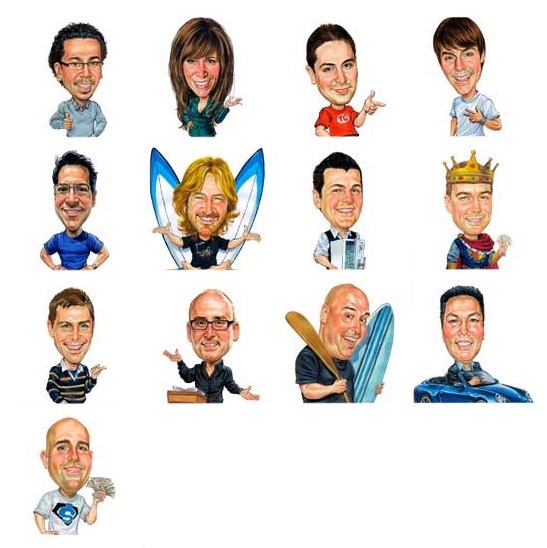 And more recently, Missy Ward and Ian Fernando have been added as #12 and #13. The "Dukeo List" is starting to become a "who's who" list of online marketers and entrepreneurs. If you've made it on the list, you know you've made it.
Okay, well maybe not to that degree, but it's sure a good company of people to be associated with.
After doing a bit of digging, I discovered that it was not actually Stéphane himself who did the illustrations. Rather, he commissioned an artist for them. Coupled with the strong watermark, this only increases the likelihood that this is all being done for link bait, which is obviously working since I'm doing this very post.
Even if Stéphane denies it, I have no problem with this link bait. Any positive link bait is fine in my book. Plus, it's a good example of how you can help ignite your blog by thinking a bit out of the box. I don't know how much he is paying his illustrator, but I bet it's less than the $275 it would cost for a paid review on my blog.
The only thing I'm not too crazy about is the watermark over the illustration of ME which is completely based on my standing avatar which is my intellectual property, and the fact that I had to ask permission before being able to post it. I'm not 100% sure about the legalities of this, but I would think that others cannot directly profit off of another's branding.
But it's not a big deal, and that's the only small negative thing I have with this particular method of link baiting marketing.
So, who will be next on the list? Will it be you?