May 18, 2011
Posted by Tyler Cruz
Five weeks ago, I announced that I purchased a website which interested a lot of you.
There were 58 replies to that post, of which many were trying to speculate and guess which site it was that I bought.
I'm still not ready to reveal which website it is yet, but promise that I will soon enough… probably in 1 more month.
I've commissioned a website builder for a brand new spanking redesign of the site from the ground up, which has just recently started but is making great progress. Over the next few days, I will be commissioning for a lot of new programming to be done by full web design services in Liverpool to add new features and improvements to the site.
Once the new design is up and some of the new programming is completed, I will begin to market the site and reveal what it is on my blog here.
Meanwhile, here are some additional hints and fun sneak previews that you guys can use to try to guess what it is.
New Hints
It's a .com domain
The Alexa ranking is just over 100,000
It is not a content-based website
Photoshop Images
Below are different sections from the front page of the new design for the site, applied with different Photoshop filters.
Since these are from the new design (which nobody has seen yet), I'll be pretty surprised if anyone can guess what the website is from these, but take a shot at it anyways. Try to guess the theme, at least: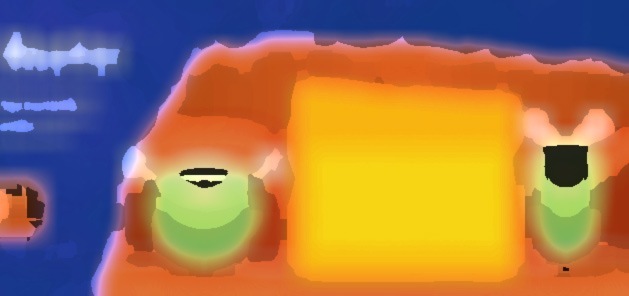 So, what do you think the website is? Sorry for stringing you along like this, but all shall be revealed soon enough…