April 21, 2008
Posted by Tyler Cruz
This is a continuation from my River Rock trip recap.
In addition to playing poker at the casino and relaxing at the resort, Lisa and I went out to do a bit of sight-seeing. I was talking to John Chow on MSN on my laptop one afternoon when he suggested that we go to the Aberdeen Centre.
What should have been a 10-minute drive ended up taking about an hour, and then another hour back! Richmond is under a ton of construction because of the 2010 Winter Olympics that are being held in Vancouver, BC, and for some reason due to all the construction, they decided to remove half the street signs! Coupled with the fact that the map we had seemed to be out-of-date, it was not easy navigating through the city. I am now strongly considering buying a GPS system for my car.
While we got lost a lot, the driving through the city wasn't too bad, and some of the views weren't too shabby either: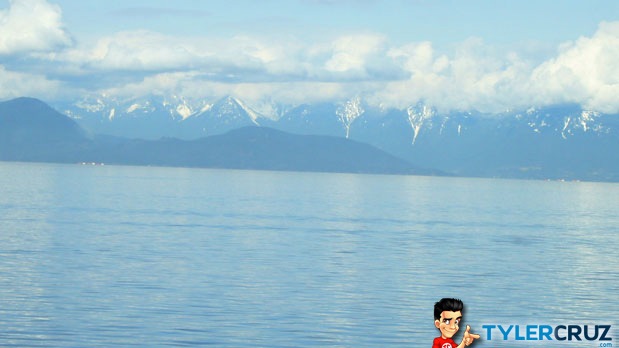 We finally arrived at Aberdeen Centre, which was funny since we had actually drove past it half a dozen times and didn't know that was it. It's a very large mall with 3 stories built into a triangular pattern.
I knew that there were a lot of Chinese in Vancouver and Richmond, but didn't know just how many until I went there for this trip. To put it in perspective, I basically felt like a foreigner there – nearly everyone was Chinese! At the casino, all the dealers were Chinese, as were most of the patrons. On the streets, everyone was Chinese as well, and there were many Chinese stores scattered throughout the city. So, it wasn't too surprising that around 90% of Aberdeen Centre's stores were Chinese as well 🙂
Aberdeen Centre's food court, which is located on the top floor, is where John Chow occasionally blogs from, as they have free wireless connection there. I love food, especially food courts (all the variety), and was very happy to find a Korean restaurant there. There are no Korean restaurants in Nanaimo, so I take the opportunity to grab a dish whenever I can.
Mmm… nothing beats Korean rice!: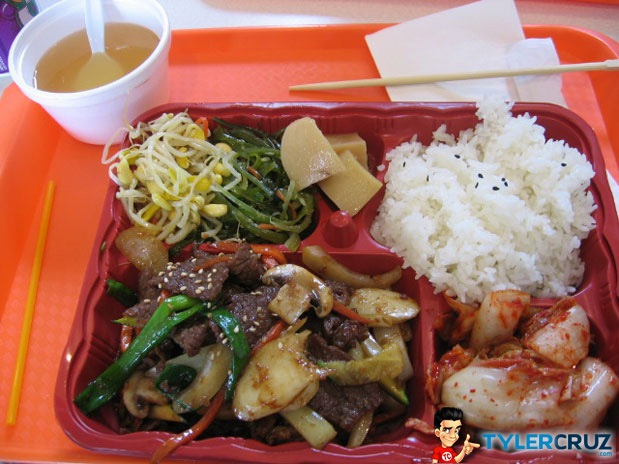 Later that night, while I was on my laptop planning the trip back home the next day, John suggested on MSN that we meet up before I headed back. I had to check out of the River Rock Casino Resort by 11:00am, so we decided to meet for Pho at 11:30am before I caught the ferry home.
Lisa can be very… particular about what she eats, so I dropped her off at the Richmond Centre mall to go shopping while I met with John. Richmond Centre sports 240 stores, so I knew it'd keep her busy happy.
Pho Lan, the Vietnamese restaurant John Chow and his gang love to meet and eat at, is located right across from the Richmond City Hall, and just down the road from Richmond Centre so it was pretty easy finding it.
City Hall: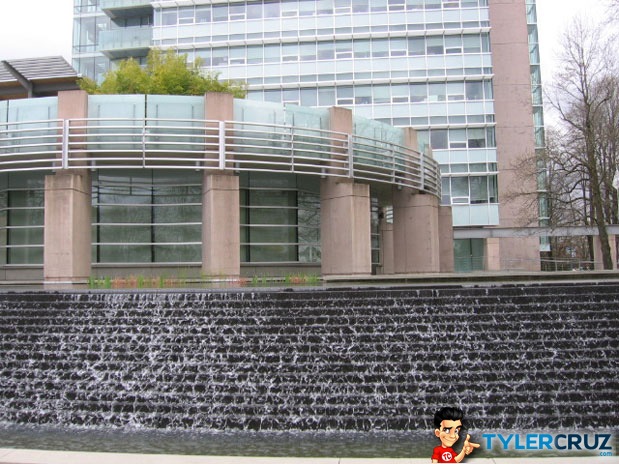 Pho Lan: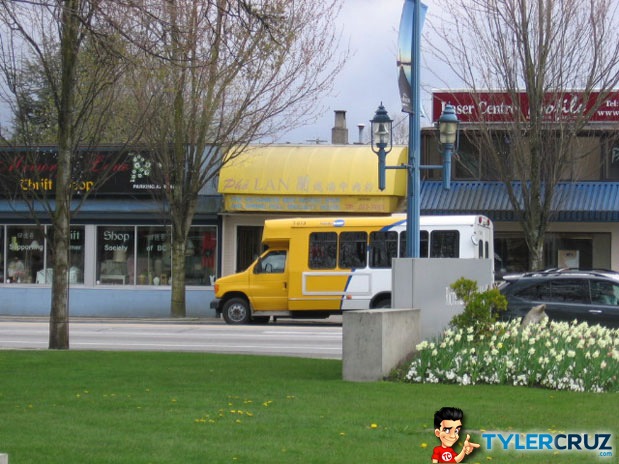 I was the first one there, but I was also early. The place was completely empty and fairly small, so it was very obvious when John, Sally, and Sarah came in. Funnily enough, John walked right past me and was preparing to sit down when I said "Hi John". It's funny that he didn't notice me since I was the only one there and was there to meet him, but I think he just didn't recognize me.
John Chow is just like you'd imagine him to be: nice, funny, and friendly. I talk with John nearly every day online so it was great to finally meet him in person. Aside from Sally and Sarah, another blogger and web entrepreneur attended as well: Greg Morgan from BCMBlog.com. I remember seeing Greg's blog once or twice before, but really didn't know anything about him when I met him. He's a really nice guy and I enjoyed talking to him. I should have taken a picture with him, but didn't think of it as the time.
Both John and Greg are very tall guys. Out in the parking lot behind the restaurant, I felt like a child standing next to both of them. I'm about 5'11.5″, which should put the following photo into perspective and show you just how big John Chow really is. He's still the biggest Asian I know!:
Again, it was great to finally meet John, and made a nice end to my trip. I can't wait to attend Blog World in Vegas in September, maybe I'll see some of you there!