March 15, 2010
Posted by Tyler Cruz
The following is a paid review and is completely of my own opinion and is not influenced by being paid. If you're interested in having me review your site or product, please view my advertising page.
"Branding" is a term that seems to be thrown around more than ever these days, but it's for good reason, especially for brick and mortar businesses. While "branding" can include a wide spectrum of different sources such as a company's colours, theme, decor, typeface, and even things such as their political views and which celebrities they choose to have endorse them, the core element which distinguishes a company more than anything other than its name is their logo.
This is why I personally take great care when I am commissioning a logo for a new project, and why it's always the very first thing I get done in terms of visual design. I actually build my websites around the logo, not the other way around.
LogoBee is a custom logo design company which has won multiple awards and has been in the business for just over a decade now. Like most logo design companies, LogoBee also offers other graphic design services including web and stationery design, but since they mainly do logos, this review will focus on that.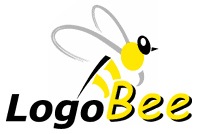 The Packages
LogoBee offers a few different logo packages which range in price from $199 to $1,199. However, the more expensive packages mainly differ by tacking on additional perks such as 500 business cards, stationery and Word design, turnaround time, etc. The actual logo you receive will be of the same quality regardless of which package you choose.
Therefore, the best two packages available also appear to be the cheapest two: the Special Package and the Silver Package.
The Special Package is currently on sale at $199 (normally $298) and offers 6 logo design samples, 5 day turnaround for initial samples, 6 revisions, and no refund.
The Silver Package is also currently on sale at $279 (normally $389) and offers 8 logo design samples, 5 day turnaround for initial samples, unlimited revisions, "full satisfaction", and a money back guarantee.
The package states:
For an unlimited time we will modify your logo design free of charge until you are fully satisfied.
If for some reason, we did not match your chosen style in the initial drafts, we will give you free redraw session with 8 completely new logo design variations.
I assume the second point is referring to the "full satisfaction".
These prices are "okay", but certainly not bargains. The logo design industry is actually pretty competitive and there are a lot of logo design sources out there, so LogoBee may want to consider either lowering their prices or else offering more perks in order to stay competitive.
If I had to choose between the two packages, I'd personally choose the Silver as it's hard to beat a money back guarantee – if you're not satisfied, you simply get your money back. No risk.
Big Clients
One of the most notable things about LogoBee is the large amount of clients as well as the big  name clients they have serviced.
They have designed logos for:
Heritage Education Funds Inc. (one of Canada's largest Registered Education Savings Plan RESP) providers)
Greenpeace
Playa Del Racing (LogoBee created a team logo design which they sport on their jackets)
Kendra Todd, winner of NBC`s hit show "The Apprentice", got a logo design services for her real estate firm (Exclusive interview with Kendra)
Clinton Hart of the San Diego Chargers NFL team recently had a logo designed for his non-profit, The Clinton Hart Foundation.
The TAB Boxing Championship Belt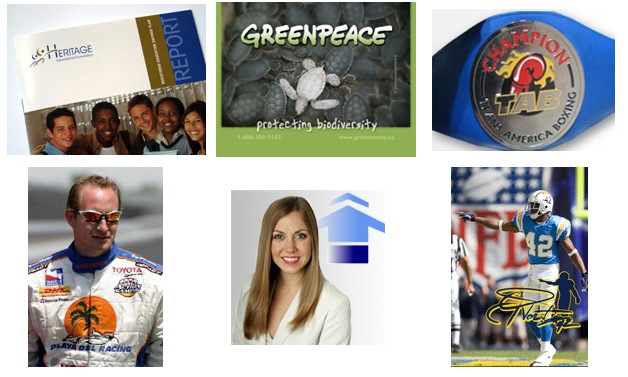 LogoBee claims to have created logos for more than 10,000 companies, which is pretty insane.
You can also view 6 pages of customer testimonials here.
The Logos
A company can have all the testimonials and biggest clients in the world, but in the end the only thing that really matters is the quality of their work, which is usually shown in their portfolio.
When I review a company or freelancer that provides any form of graphic design, I like to go through their portfolio and choose a few of the best and worst of what they showcase and then present them to you so that you can make your own decision.
Below are 6 of the more low quality logos I found in their portfolio: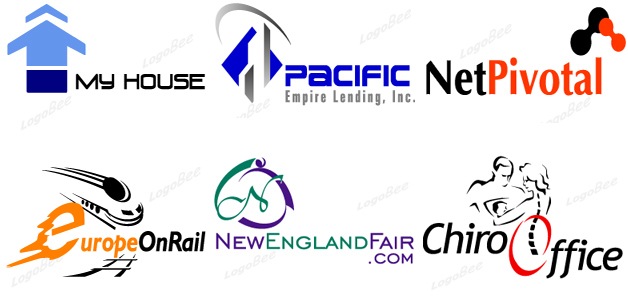 To be honest, these represented more of the average logo that can be found in LogoBee's huge, seemingly never-ending, portfolio.
However, after a fair bit of searching, I did manage to find 6 logos that I really did like: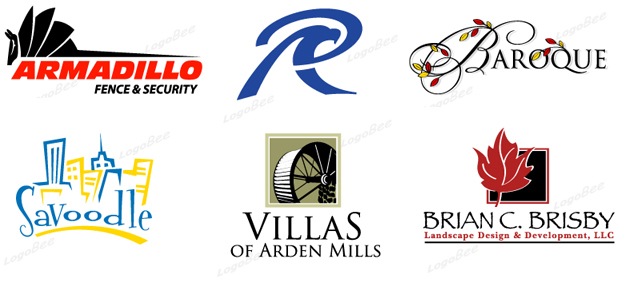 Each of these logos is easily worth $200-$300, which is what LogoBee's 2 cheapest packages are priced around.
While the large majority of the logos I found were of pretty bad, to be fair, this could be largely due to the fact that most clients have poor taste in design, and so LogoBee could simply be catering to the artistic direction their clients insist on having, there's no way to know for sure.
Referral Program
LogoBee also provides a money-making opportunity through its affiliate program. Anyone who signs up will earn a $20 referral fee for each new logo project referred. The referred clients also receive a $20 discount on their logo design purchase.
The Verdict
Overall, I have mixed feelings of LogoBee. I think that they are slightly overpriced for what they offer, although they are not too out of line with their competitors.
The majority of the logos they showcase in their portfolio are not too great, mainly due to two logo design faux pas that seem to be a recurring theme with what they produce: their lack of simplicity and the out-of-style design elements (such as many swishes and curved lines – think Nike).
While not all of their logos are overly impressive, they do showcase a few real nice ones in their portfolio (see above) that are actually very impressive.
I would therefore recommend anyone who decides to be a customer of LogoBee to purchase anything other than the "Special" Package, as it does not guarantee satisfaction. All the other packages do, including a full money back guarantee, so in that regard you really have nothing to lose – you'll either get your money back to use elsewhere, or you'll walk away with a fantastic logo.