November 18, 2012
Posted by Tyler Cruz
I don't attend conferences for a number of reasons, the top two being cost and the fact that I hate the actual "travelling" part (it's a bit of a pain traveling from an island in Canada to the US).
In fact, I've only ever been to one conference before, and that was BlogWorld way back in 2008, 4 years ago. It happened to be in Vegas, and I had an absolute awesome time – far better than I had expected. We ended up staying for 8 days, as it was our first time in Vegas and we wanted to do stuff outside of the conference.
The next Affiliate Summit West (ASW) is on January 13-15, 2013 at Las Vegas, and is being held at Caesar's Palace. It is a 3-day event and will be the biggest ASW yet (should be over 5,000 attendees).
Travel & Costs
I wouldn't go unless I could get a free pass, but I'm fairly confident I could get either a VIP or All-Access pass ($1,249 and $2,249 respectively).
Unfortunately, the first group rate for the hotel at Caesar's Palace is booked out already (was $119/night), and the new group rate is at $169/night, which is basically their normal rate.
I'm planning on staying for 7-8 days since I only travel about once a year, and am torn about where to stay. The first time I was in Vegas, I stayed at the Monte Carlo, and I want to get something a bit better this time.
I narrowed it down to 4 places.
The Bellagio is stunningly beautiful, but the actual hotel rooms seem very dated and rather 'blah' to me. Caesar's Palace would make sense, as that is where ASW is being held, and it's cheap, but I'm also not sure I want to stay in the same place that the resort is being held at for 3 days…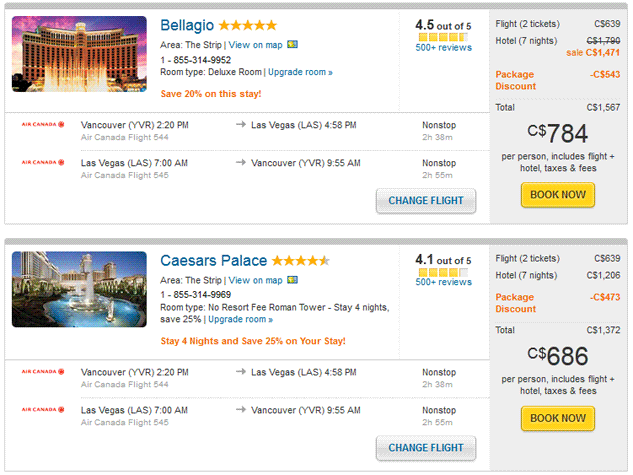 Then there are the two Wynn hotels. After looking at things closer, it appears that the Encore is the better deal, so out of the two options, I'd definitely choose the Encore. The suites at the Encore look really nice, but I'm not sure if it's worth paying $275-$373 per person more than the 2 options listed above.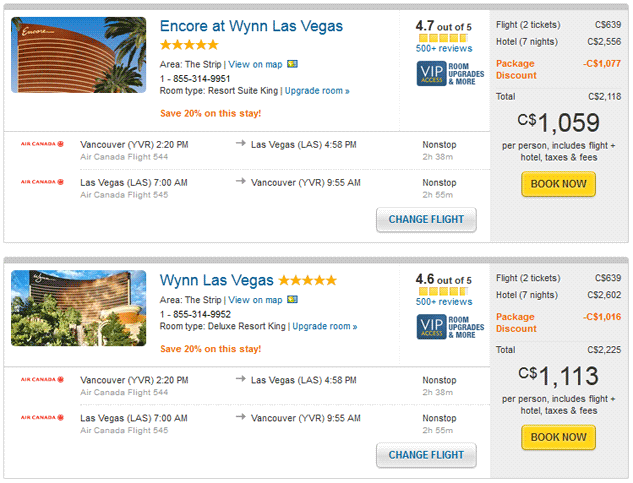 Lastly, I found the Aria, which is also on the cheaper side, but is another new hotel and the rooms look about as good as the Wynn, just a couple hundred square feet smaller.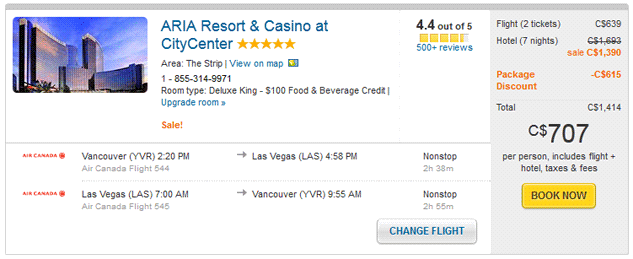 Right now, I think it's a toss-up between Encore and Aria.
Um… okay, sorry – got a bit too engrossed into the hotels there. The flight is only 2 hours and 38 minutes – the funny thing is, the ferry ride from the island I live on to the mainland is 2 hours in itself, so the actual flight is only slightly longer.
Added costs are of course meals, shows, taxi's, currency exchange rates, insurance, phone roaming charges, etc.
Overall it would probably cost around $3,500-$4,000 and I'm not sure I want to spend that much.
Then again, I do only go on vacation once a year, and I might actually make money by going, with what I might learn at ASW and the contacts I might meet.
I could also drop the trip down by a day or two to cut costs down further.
The Real Benefit
I've never been to an an affiliate summit before, so there would be a ton to learn and discover at my first one.
There are a ton of educational sessions, keynote speeches, and other events, but the main events I'm interested in are the Meet Market and Exhibit Hall. I'm not really sure what the difference between them are, but I think that the Meet Market has a lower barrier of entry, so smaller and newer companies can afford to rent space.
I know that a lot (the vast majority?) of people go to these things for the parties held afterwards, but I'm a pretty quiet guy and definitely not a partier, and the main thing I'm interested in doing is networking.
It is such a benefit to meeting people in person because it instantly gives you credibility if you ever deal with them again in the future, and they will take you a lot more seriously.
I plan on signing up to a bunch of new traffic sources and networks right on the spot, and will definitely be stopping by and saying hello to the various networks and companies I deal with regularly such as PeerFly and AmpedMedia, for example. My goal, though, is to meet new people, or people I haven't met in person before.
In addition to meeting "the companies", I'd really like to meet other affiliates as well. If I go, I'll probably be one of the smallest affiliates there so it'd be good to talk to other affiliates who could maybe share a few tips with me.
That brings me to my next point – I originally told myself that I wouldn't go to an affiliate-related conference until I hit the $100,000/month milestone (partly because I didn't want to me the lowest-earning affiliate there), but in some ways that is counterproductive because going to one of these could actually improve my earnings.
When I met up with PeerFly and AmpedMedia last year, they really pushed me to attend ASW because they said it is an absolute awesome event and is incredibly inspiring and motivating – basically, it seems to light a fire under your ass and get you pushing yourself to get to the next level.
Still Undecided
I'm still on the fence on if I should go or not – I find traveling stressful, and that money could be better spent on testing new campaigns

.
Then again, I had a blast the last time I went to Vegas, and I could come away from ASW 2013 with a ton of good contacts and information.
In any case, I have to make a decision soon, for booking purposes.