September 10, 2009
Posted by Tyler Cruz
Back in April I recommended the company that does my banner design work. I knew that they did all type of design work and not just banners, but I didn't have a need for anything until now.
They were the obvious first choice to go with to do the new Movie-Vault.com design as not only had I seen good results from my banner orders, but their web design portfolio has always impressed me – and that's not an easy thing to do.
The company I'm referring to is 4design.tv. What they lack in domain name creativity is more than made up for with their high quality design work. 4Design.tv is a husband and wife (I'm assuming they're married since they have the same last name) team based out of Belgium, although I've only ever dealt with Nathalie myself.
There isn't really much to say since their portfolio speaks for itself and so this post will be very short and sweet.
Below are 3 screenshots of the completed designs of the new Movie-Vault.com which they did for me. All of this was done for just under $1,000! It did not include coding to HTML/CSS since my programmers are doing that.
Under each screenshot is a link to the full image in high-resolution:
The Main Page
High Resolution Image: (View)
I can't wait to see the Featured Reviews section coded and in action (the Fast and the Furious 4 section up top). It will utilize AJAX and transition between movies automatically.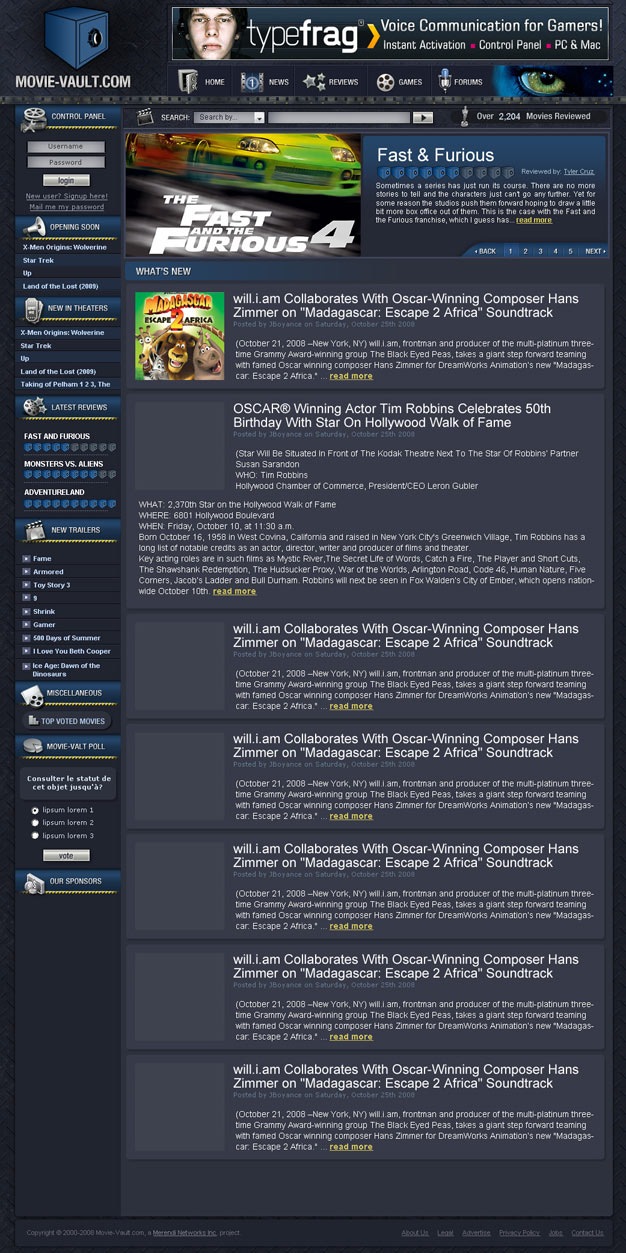 The Review Page
High Resolution Image: (View)
The review page is the essence of the site and the site's focus. I'm obviously biased here, but I think the 300×250 banner fits in so well into the review… so much in fact that I think it actually looks better with the ad!
While fairly simple, the new review page is still a big improvement over our old design.
The photo gallery and desktop wallpaper sections at the bottom will rotate (upon user action) through AJAX and will add a lot to the site. I'm also excited about adding the trailer feature as that is something we didn't have before.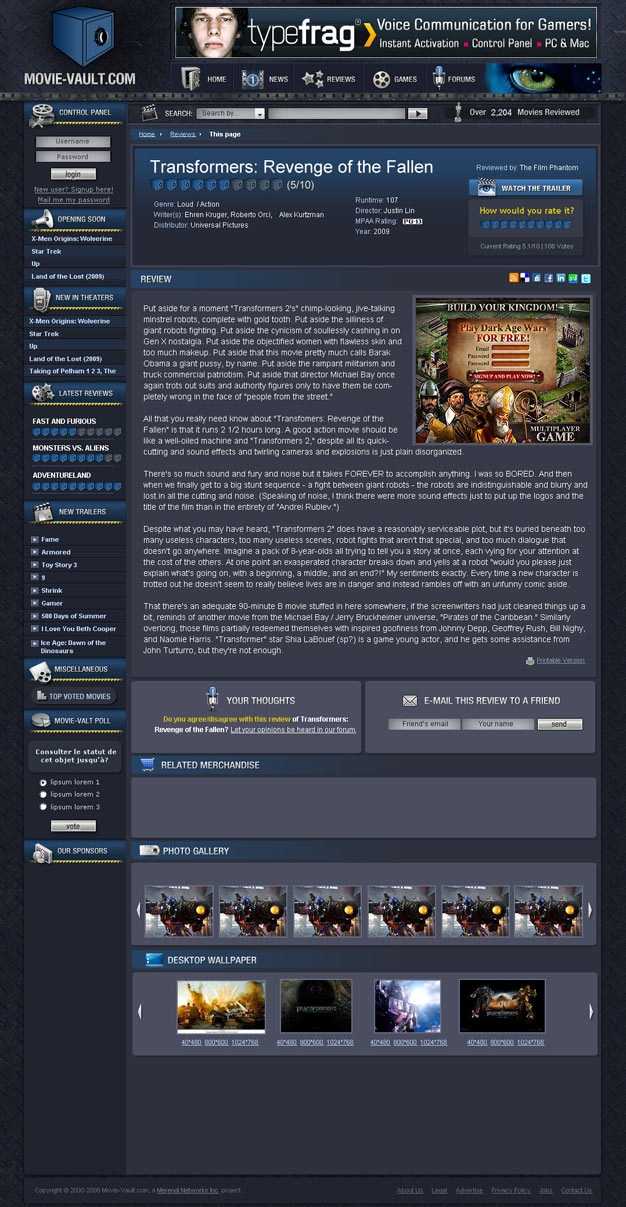 The "Name That Flick" Page
High Resolution Image: (View)
I created a simple movie-still guessing game called Name That Flick nearly a decade ago that has since become one of the (if not the most) popular areas of the site. Since it has become so popular (with many addicts: see the 12th post down here) I felt it deserved its own special design revamp.
In addition to having a much larger image (700 pixel width as opposed to 550) and being encased in a nice theater setting, there will be a lot of new and improved features that will surely excite many of the current members and NTF players.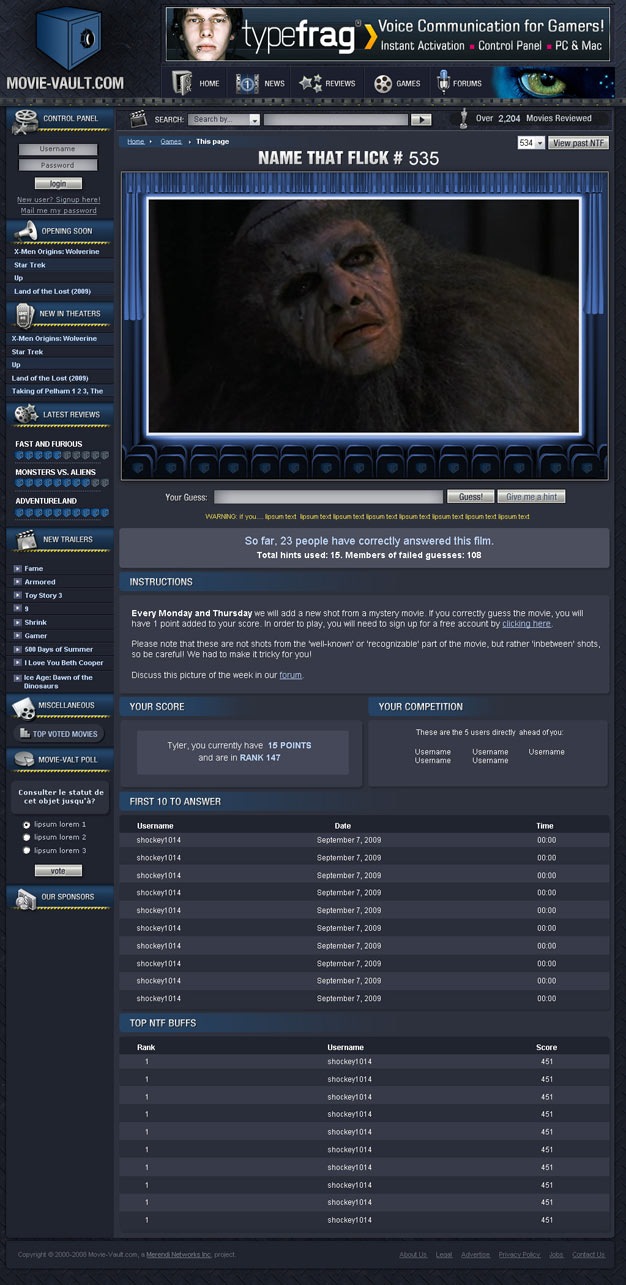 4Design FTW!
One of the most valuable things I can give away on this blog are the recommendations of the service providers I use. I used to keep these a close guarded secret but found that sharing them can sometimes get me discounts in the future 🙂
4Design.tv doesn't have a referral program, so if you do hire them, please let them know I referred you. Maybe they'll give me a discount on my next order 🙂
If you do use them, e-mail me the finished design as I'd love to see what they come up with for you.