August 14, 2007
Posted by Tyler Cruz
Update: I gave the wrong URL previously. It was still my referral URL but Levi just notified me that I needed a special URL for this offer, so please sign up HERE. If you've already signed up under the old URL, contact Levi and he should hook you up with the free month. Sorry for my foolishness! 

Remember my epic long review of WordZe back in May? It was one of my first paid reviews, and actually before I switched from ReviewMe to PPP.
Anyhow, the owner Levi just contacted me letting me know that for the next 6-days only, that anybody who signs up under me will receive a free 1-month trial. That's a $35-dollar value.
Now, this offer will only work if you sign up under my referral URL. Levi programmed it so that only people who sign up under my account will receive the free month trial, which is smart. It gives added incentive to affiliates. Here's my special referral URL just to make sure you sign-up correctly.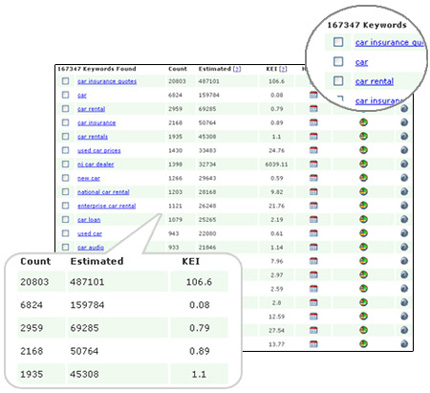 For those wanting to know more about WordZe who aren't familiar them already, I'd strongly recommend reading my long review of WordZe. I was very impressed with their site, and would consider it a must-have for any affiliate marketer, or anyone who uses PPC advertising.
And now you have a free month trial, which means you have complete access and can run and generate hundreds of thosuands of keywords if you want, to take advantage! Again, this is only available for 6-days.
Let me know if you have any difficulties getting the free month offer or anything, and I'll contact Levi.