April 2, 2010
Posted by Tyler Cruz
Last September I promised how I was going to take my old movie site from the brink of death, and turn it back into the well-respected movie authority website it once was.
After spending around $10,000 on a complete revamp, gutting it out completely and having it redesigned and recoded from scratch, my next step was to bring back regularly updated content, since all my past site volunteers had vanished over the years while the site slowly crumbled away due to my lack of attention and focus on the site.
With the help of a long-time forum member and the resurgence of a couple of past reviewers, content started to slowly fill the vaults up again. I then hired a freelance writer who has a passion for movies part-time to really help bring in regularly updated content.
The most recent thing I did was commission for a host/interviewer and small film crew to attend red carpet movie premieres, representing Movie-Vault.com, and conduct real video interviews with the Hollywood stars and celebrities. I believe that this will really help set us apart from all the other movie review websites out there.
A few days ago, Movie-Vault.com attended the world premiere of Clash of the Titans in Leicester Square, London.
Watch the video below as our resident host, Claire Bueno, interviews some of the starring cast including Sam Worthington (Avatar, Terminator Salvation), director Louis Leterrier (The Incredible Hulk, Transporter 2), and Alexa Davalos (Defiance, The Mist):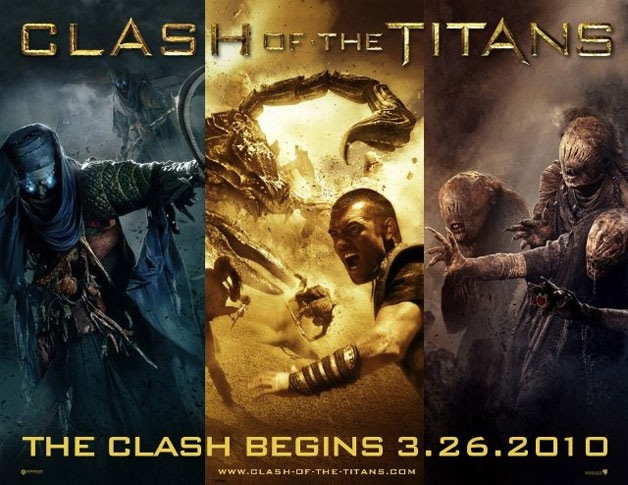 I don't know about you, but I'm personally really excited about this new addition of high quality video media news to the site.
We will have more videos soon. Next up is full access to the highly-acclaimed It's a Wonderful Afterlife film directed by Gurinder Ghadha (Bend it like Beckham, Bride & Prejudice), and we may be able to get a John Landis exclusive there.
Also on the list of premieres we may attend are:
The Last Song (Greg Kinnear, Miley Cyrus)
Iron Man II (Robert Downey Jr., Samuel L. Jackson)
The Backup Plan (Jennifer Lopez, Alex O'Loughlin)
We're Giving Away Awesome Prizes
While Movie-Vault.com has held its fair share of contests and giveaways in the past, our prizes are getting better and better.
Iron Man 2 will obviously be a huge blockbuster, and the soundtrack is being done by music legends AC/DC.
Movie-Vault.com has 6 awesome AC/DC prize packages to give away, with one of them being a grand prize that will be sure to impress your friends. I'm mentioning the contest here, partly because your odds of winning are actually VERY GOOD.
The full contest can be found here, but basically all you have to do to enter is sign up to the Movie-Vault.com Partner Newsletter found on the contest page. There are currently only 49 subscribers to our newsletter so your chances of winning are incredibly good – 12% in fact!
GRAND PRIZE: AC/DC Backtracks – The Ultimate AC/DC Box Set
This grand prize includes five discs of rare AC/DC in one brand new, never-before-released collection as well as an AC/DC amp:
A REAL WORKING AC/DC GUITAR AMP!    
1 CD of Studio rarities
2 CDs of Live rarities
2 DVDs: Family Jewels Disc 3 + bonus videos & Live at Circus Krone in Munich
180g LP of Studio rarities
164 page 12"x12" hard-back scrapbook-style book
Loads of collector's items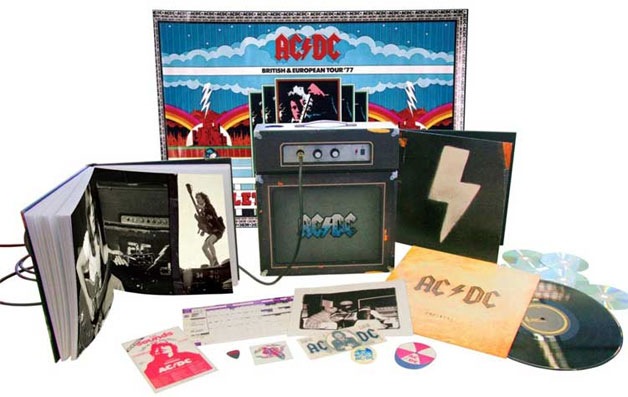 Main Prizes: 5 X Collectors Editions of the AC/DC Iron Man 2 package
Five lucky winners will each receive an AC/DC Iron Man 2: Collector's Edition package.
The CD/DVD package includes 15 classic AC/DC songs plus over an hour of videos including the brand new video for 'Shoot to Thrill'. It also includes an exclusive, limited edition Iron Man comic book reprint with a custom, variant cover by Adi Granov, AC/DC stickers, poster and 32 page booklet.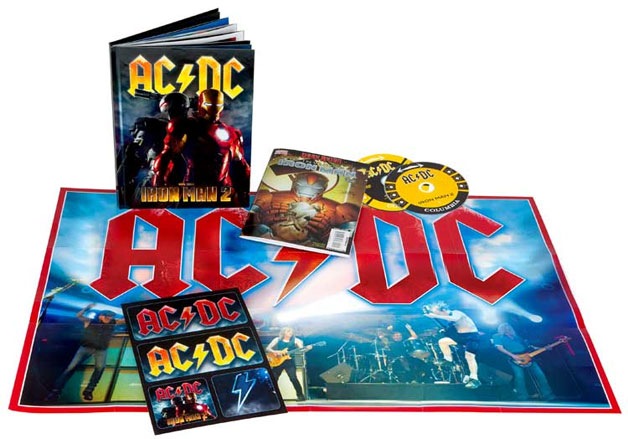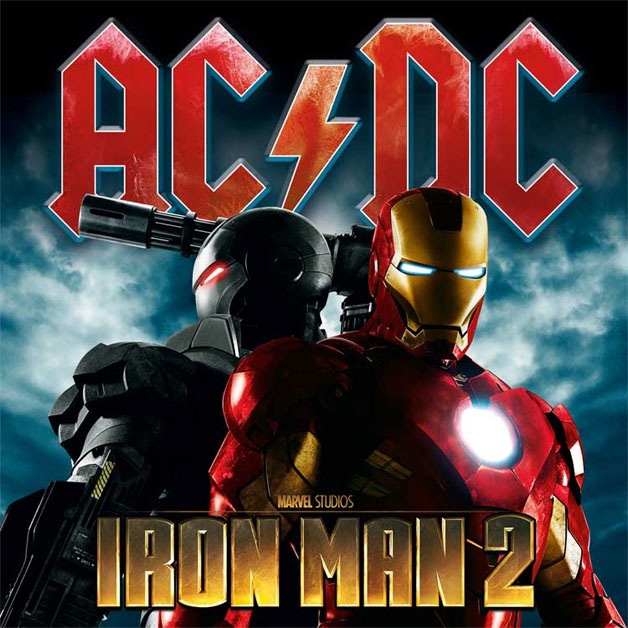 Now What?
Awesome revamp? Check. Fantastic and regularly updated content? Check.
So what's next?
Marketing and advertising. This is the final stage of my plan to have Movie-Vault.com  rule the world become a successful authority website in the movie niche. In fact, growing Movie-Vault.com to 100k unique hits a month is one of my work goals in 2010 I hope to achieve.
I deem this the final stage and not monetizing the site, as monetizing a site is always the easiest thing to do.
However, I am nervous about the marketing and advertising. First, I'm broke. Things have been pretty slow the past 18 months, and I'm also in the midst of buying a house. I therefore don't have a whole lot of spare cash that I can just spend willy nilly.
Secondly, the movie niche is definitely oversaturated and competitive as hell. I'm not concerned about the big boys such as IMDb and RottenTomatoes, as they're huge size actually turns away a large amount of people. My main concern is competing against all the other sites around my size.
It's also difficult because the movie niche is one of the lowest paying markets out there, which means that I'm unable to justify paying a lot for visitors when they're worth so little when you view them as dollar signs.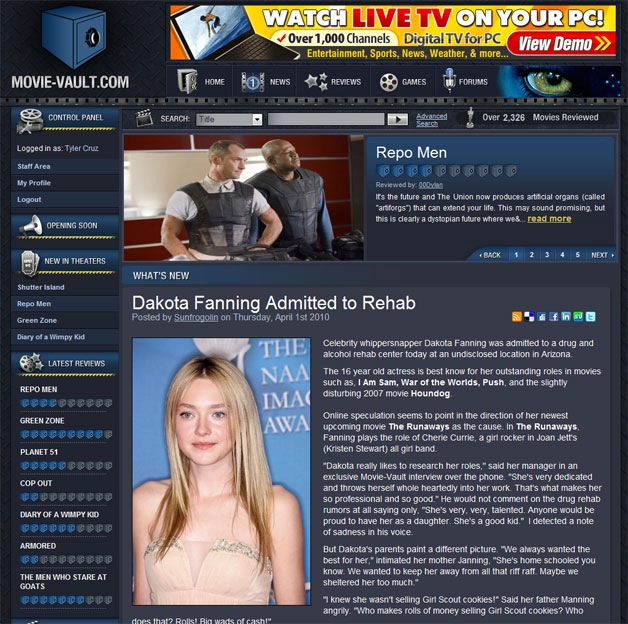 I may try running a PPC campaign for Movie-Vault.com soon, and perhaps trying some more creative types of marketing services… it's a great site, it just needs traffic.
Looking at Movie-Vault.com now, it's almost hard to believe that I was only asking $12,000 for it less than a year ago. I told all the haters in that listing that Movie Vault was a diamond in the rough, but all most buyers see these days is current revenue or traffic. That's fine, though, because now I can reap the rewards myself.
What do you think of the new and improved Movie-Vault.com? Did you like our video coverage of Clash of the Titans? Do you have any suggestions on how I could or should market it? Do you want to contribute to the site as a movie reviewer or news poster? (volunteers only!)? Share your thoughts in the comments below.