December 17, 2009
Posted by Tyler Cruz
I bought my condo nearly 3 years ago, which is the first home I've ever purchased. Before that, I was renting an apartment. If you also can't afford a house yet, there are a lot of affordable rental options like furnished apartments Vienna.
When I bought this place, I figured that I would probably live here between 3-4 years before transitioning to something bigger and better. While I am indeed now in that stage of wanting to move onto something else, I had pictured that I would have paid off much more of my mortgage by now than I actually have.
My original plan was to try to pay off my mortgage as fast as possible, putting lump sum payments directly towards the principal and squeezing as much as I could to put back into it, but the truth is that I haven't made a single payment other than my regular bi-weekly payments, and my original down payment wasn't very much either.
As a result, I still owe a lot of money on my mortgage. So why then, when I still owe a lot on my current place, do I want to buy a house that costs 2-3x as much?
Condo Living Can Get Old Quick
My condo was great at first. It was a nice step up from the place I had been renting as it has its own laundry room, an additional room for my office, 2 bathrooms, is brand new, has air conditioning and even a dehumidifier that you'd get on a place like Unclutterer.
But there are many things that have really started to get to me recently.
Neighbours
Living in a condo really restricts the types of activities that I can engage in. The older lady underneath my office is super-sensitive to sound which means I have to literally tread lightly at night. And being nocturnal most of the time doesn't help things. She has already come up and spoken to me 2-3 times, even though I'm seriously one of the best and quietest neighbours you could ask for.
Strata Council
Strata councils are absolutely ridiculous. A few Seinfeld episodes summarize them well. Since my building is one of the more expensive condominiums in the city, most of the residents are old. In fact, for a while I think I was the only person under 30 living here.
With the resident age being higher, it means that council tends to vote and pass on things that I would never want. For example, they agreed to spend $1,000 to clean the underground garage. What you need to realize is that our underground garage is already sparkling clean thanks to services such as Pressure Washing in Owensboro KY.
They are also clinically obsessed with security, wanting to constantly change locks and install new security cameras, etc. This security company is the best according to them.
I'm paying around $250 a month on strata fees, so it's annoying that my money is often spend on such things.
Stupid Things
There are small stupid things about living in a condo that you might not even consider. For example, my condo has this stupid built-in smoke alarm detection system that is pretty fancy, but also extremely annoying. It is insanely sensitive and will go off with the slightest bit of burnt small.
It's ear-piercingly loud and is really hard to turn off since it's built into the unit. In fact, I'm half-convinced that you can't turn it off, and have to try to clear the smoke as best you can instead.
As a result, I rarely bake at night even though that's my daytime. Using the toaster at night would be neighbour suicide.
Mail Delivery
I know this sounds like an absurd thing to list here, but it really is a pain. In the past few weeks I received 4-5 courier packages. For some reason (I think it's because I'm located early on their route), they like to ring my buzzer at 7 in the morning. I've usually just gotten into bed at that time time, and almost always miss it.
I then have to go and pick it up or call and arrange to pick it up, which is just a stupid hassle. If I had a house, I could have a sign for them to just leave it somewhere by the garage.
It's small things like this which can add up.
No Dogs Allowed
I love dogs and really want a dog (or two). You may recall how early this year I donated money to the local SPCA and ran a fundraiser for them (thanks again to those who helped donate!).
Now, I am allowed a dog or couple cats here (I'm not a cat person), but the council bylaws restrict me to having a very small dog, and I'm not a fan of small dogs. I want a big dog that I can play and roughhouse with. I'll take the 2 dogs below please (perfect!):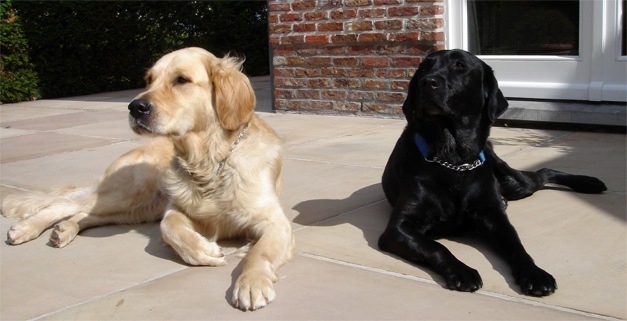 And the only way I can make that happen is if I buy a house.
House Hunting
Over the past few weeks my yearning for a house has really started to increase. I've been watching scores of House Hunters, Property Virgins, and My First Place episodes from HGTV to get into the mood, and have scoured MLS for st maarten villas.
There is one in particular that really tickled my fancy. It's far above what I can smartly afford, but it seems like a great price for what you get. Here are a couple photos from the realtor's website: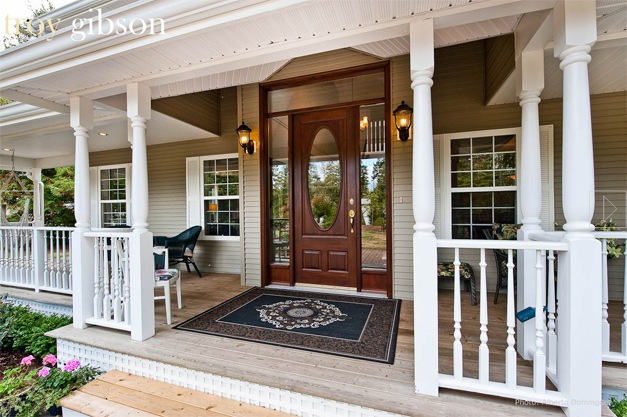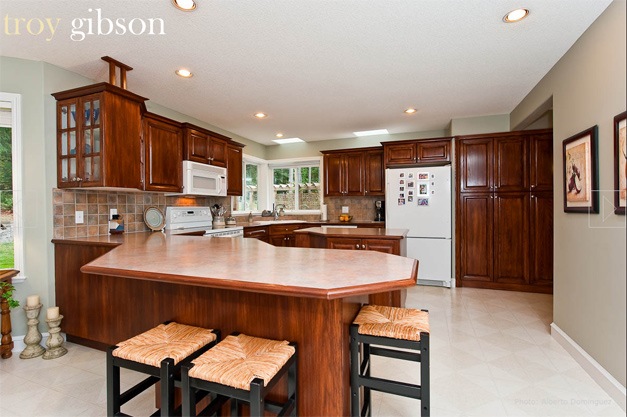 It's on an acre of property and has a 3-car garage, 5 bedrooms, 3 bathrooms, and is around 3,500 square feet. I'm already imagining putting pieces from archute.com that would make this place even cozier than it already is.
Even if I was somehow able to afford this place, it would be at the extreme tip top of my budget. But it's such a beautiful home!
Being more realistic, I, of course, looked at places more within my budget like the ones from Lowcountry Real Estate. There are a number of decent houses here within a range that I might be able to afford, but it's amazing how much better of a house you can get for every extra $100,000 you add. Maybe it's not amazing, but it's sure food for thought. After all, an extra $100,000 only works out to $333 a month with a 25-year amortization schedule (assuming no interest, hah).
I even e-mailed my mortgage broker to see what type of property I can afford now. I should be hearing back from her within a day or two.
The bad news is that since purchasing my condo, I have since incorporated and am now on a salary of only $42,000 net a year. A rough rule of thumb is that you'll be approved for roughly 3x your income. That works out to only $120k! When I originally got my mortgage, I was personally receiving 100% of what my sites were making. But since I've incorporated, I set Merendi Networks Inc. to only pay me a salary of $3,500 a month (net) in order to save on taxes. So when I applied for my current mortgage I was personally making $100,000+ a year which dramatically increased what I was able to be approved for.
The good news is that my current mortgage is my only debt, and I should have a perfect credit score. My condo has also appreciated $35,000 since I bought it (comparing with 2 units listed on the floor below me).
Your House is Not An Asset
I'm fully aware that a house is not an asset (unless you're renting it out)… I've read Kiyosaki.  And I don't want to be house poor.
I also know that buying a big house is one of the stupidest things you can do if it's not really within a safe budget, and can dramatically slow down your growth business-wise.
But at the same time, I really want a house. Since I work at home, I spend the vast majority of my time here, and for the most part I'm a homebody so to me a house is very important.
I also feel that I have put back in far more money into my websites and entrepreneurial projects than most people would have, and therefore feel a sense of entitlement into splurging a bit. This isn't to say that I haven't already treated myself, because I certainly have, but I really have invested a lot back into projects.
Basically, I know that my business side is telling me that buying a house isn't the fastest road to riches, but my personal side is saying "what's the point of making money if you can't enjoy it?".
Could Be a Pipe Dream Anyway…
In any case, I'll have to wait and see what my mortgage broker estimates my pre-approval to be first. If it's the range I think it will be, then I'll most likely have to wait another year or two before looking for a house again, as I want to buy a place that I'll be happy with for at least a few years, and I know I wouldn't be happy with what's available here in the smaller price ranges.
But if I'm wrong and am pre-approved for something larger, then I may indeed be house-shopping soon…
Posted: December 17th, 2009 under Personal