January 22, 2009
Posted by Tyler Cruz
Just over a week ago, I revealed that my Big Project was actually PublisherChallenge.com. While I revealed the domain name and logo, I didn't actually say what the site was all about to keep you guys guessing.
Now that another week has passed and the programmers had a pretty productive first week, I thought I'd explain exactly what the site is all about.
As a couple of you correctly guessed in the comments, PublisherChallenge essentially is the taking of my Affiliate Marketing Challenges from my blog and putting them on their own dedicated site.
But PublisherChallenge is much more than simply creating an organized site to run the challenges and removing some of the repetitive competition posts that were getting a bit repetitive on my blog. PublisherChallenge is all about automation and interactivity.
Below are some of the features that PublisherChallenge will offer users:
Automatic Hourly Statistical Updates
Previously, I always had to keep track and update stats by hand. I kept a number of Excel files with a plethora of mathematical formulas and other information, and would have to log in every day and copy and paste the referral information by hand. Since this was time consuming and a pain, I would only update the leaderboard stats on my blog about once a day on average.
PublisherChallenge will grab and store this data automatically and update the stats on the site hourly. If the server load isn't too bad on the server, I will have this increased to once every 30, 15, or even 5-minutes.
Detailed Stats, Graphs, and Trends
Members will be able to see detailed number crunching of their (or their competitor's) accounts. Nothing private is shared (I'm not able to grab it if I wanted), but by simply tracking the commissions generated automatically, the site can spit out graphs and charts, average amount made per day, etc.
It can even show how much more is needed to overtake a position and how much ahead you are of the person behind you. In addition, members can optionally have the site e-mail notify them when they are overtaken or somebody overtakes their position.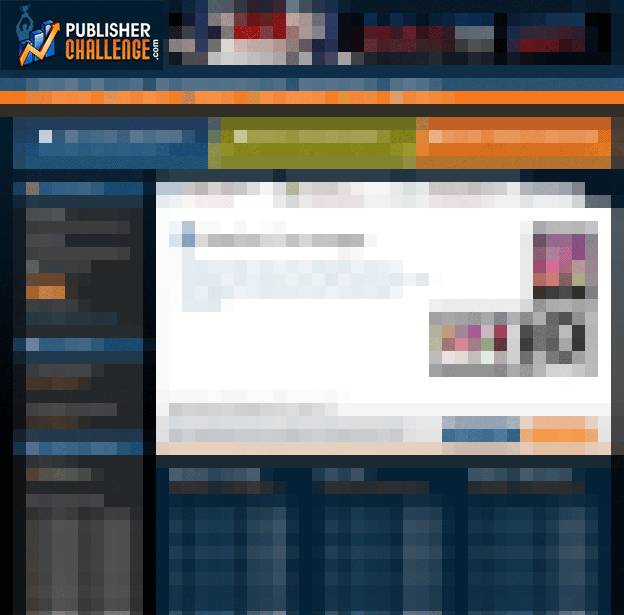 Completely Safe – No Trust Issues
All of the data crunching and stats are done without members having to give up ANY of their private data such as username or password. They don't even need to use a tracking pixel or anything such as that. All they need to do is sign-up for a free account on the site which takes 3-5 minutes – and even that is optional.
Personalized Accounts
I don't know about you, but personally I'm bored of seeing people referred to as CD8467, CD8470, CD11497, etc. PublisherChallenge allows users to optionally register for a free account where they can then attach a screenname to their account making for a much more interesting and involved competition.
By having an account, users can also have the system keep a detailed history of their account. For example, it will show what past competitions they competed in, what place they got in it, their total commissions earned, etc.
Multiple Networks and Multiple Challenges
PublisherChallenge will be running several competitions on several different affiliate networks at the same time. This lets users choose which competition that fancies their interest, and provides an answer to those who may have already signed up to 1 or 2 of the other networks.
In addition, the site provides all of the necessary information, standings, rules, and other details for each competition in a user-friendly way.
So what do you think?
Having a February 1st, 2009 launch target date is extremely ambitious, but it's still possible. As of right now, the site is about 20% programmed with the administration section currently being worked on. If I feel the site is a bit too buggy and isn't quite ready to launch for February 1st, then I'll have to make the tough decision to delay it until March.
The other thing is that I still need to work out the competition details with the 3 networks I plan on launching the site with.
Next week ill provide full screenshots of the site, so stay tuned.