October 4, 2009
Posted by Tyler Cruz
6 weeks ago I published a post titled The Blogger and Celebrity Lookalike Post! which turned out to be very popular. I don't know why, but I seem to have a certain knack for finding who people resemble.
Since the other post was so popular and everyone seemed to get a big kick out of it (including the matches), I thought I'd make a sequel.
Therefore, here are 7 more "make money online" bloggers and their celebrity matches. If you never saw the original post, check it out as there are 11 more matches listed there.
Ed Lau and Jimmy Vee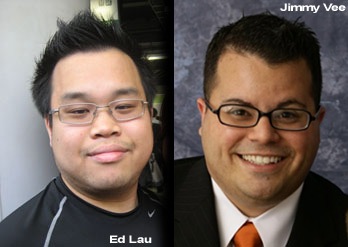 Ed Lau isn't the biggest blogger out there, but avid John Chow readers will recognize him as a regular in the Dot Com Pho videos. The other day, I somehow happened across Jimmy Vee's blog at GravitationalMarketing.com when I instantly thought "boom – he's the white version of Ed Lau" and made note of it for this post.
Andrew Wee and George Takei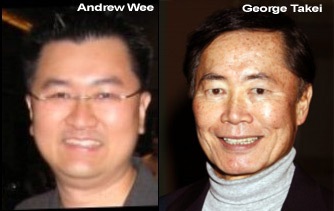 Here I have Andrew Wee paired up with George Takei. Remove Takei's facial spots, hand him a pair of glasses, and you have Andrew in 25 years.
Jonathan Volk and Michael Cera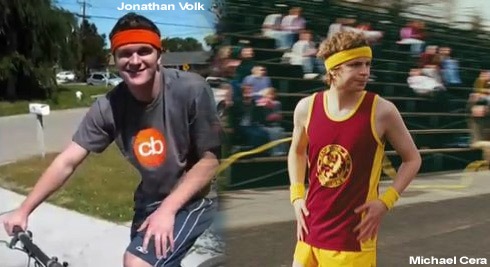 I actually made the above image back in May when I was doing my weight loss challenge against Jonathan Volk. Clickbooth had sent him a shirt and headband to aid and support him in the challenge and when I saw the photo I immediately thought of Michael Cera in Juno. Note how spookily similar the headband, circle logo on the shirt, and right hand placements are.
Aaron Wall and Bob Blumer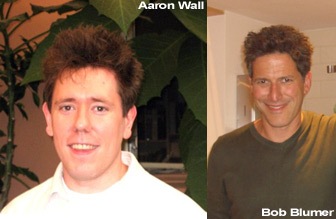 Whenever I saw photos of SEO guru Aaron Wall in the past I would always think to myself "who does he remind me of?" I didn't try remembering until I was preparing things for this post. He's celebrity chef Bob Blumer!
Seth Godin and Patrick Stewart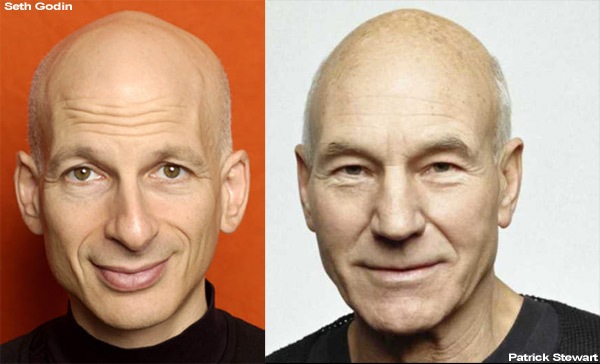 At first, I had paired the marketing deity Seth Godin with the hilarious improvisation comedian Colin Mochrie, but I couldn't find the right pairing photos, so instead I used Patrick Stewart.
Wes Mahler and Lyoto Machida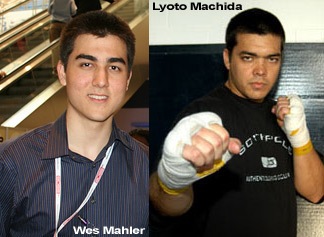 Wes Mahler, owner and founder of Tracking202, is lucky to have the best celebrity pairing, resembling quite closely the undefeated (15-0) UFC champion Lyoto Machida.
Don't mess with Wes.
Frank Kern and Josh Holloway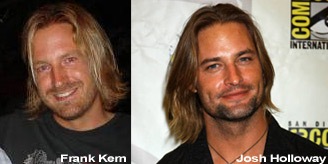 The energetic internet multi-millionaire and marketer Frank Kern so closely resembles Josh Holloway of Lost fame, that it's rather scary. Their hair and facial hair so closely match each other that I'm sure if the whole "internet thing" doesn't work out for Frank, that he could be Josh's stunt double on the show.
So there you have it – 7 more make money online bloggers and their celebrity matches. What do you think?