May 9, 2008
Posted by Tyler Cruz
Since I now own a corporation (Merendi Networks Inc.), it's only natural for it to have a professional logo. In addition to acting as the framework for the new site design I'm going to have done (sometime…), a logo acts as corporation's identity: the font, the colour scheme (which is them used as the official corporate colours), and imagery are all important identifiers that help show what your company is about.
The globe represents the fact that the corporation is connected throughout the world with its network of sites. The orange emblem behind it represents community: it should resemble a person hugging, or embracing, the globe since most of the sites in the network are community-based. Together, the globe and emblem portray that Merendi Networks Inc. manages community-oriented websites worldwide.

The old logo designer I used to use for many of my past sites wasn't responding to my e-mails, so I had to look for another logo company. Fortunately, this wasn't too difficult since there is certainly no shortage of logo designers out there.
However, I am an extremely picky person when it comes to design, as any past designer I've hired will tell you. It comes from my need for perfectionism and my OCD attention to minute detail.
I ended up going with a design firm called TheLogoCompany as their portfolio had impressed me, and I was NOT disappointed. In fact, they surprised me. Since I'm an extremely fussy client when it comes to design work, I usually ask for many revisions until the end result is perfect (in my mind), or near-perfect.
mebeliRight off the bat, about 3 days after ordering, I was sent me 6 completely different logos to choose from. The nice thing about TheLogoCompany is that they have 5-6 designers, and will have each of them create a logo for you. This harnesses the creativity power, giving you completely different takes on your logo. If you had just one designer send you variations, there will always be an element of the particular designers style in the design.
After a lot of thought, I ended up going with the logo with the globe: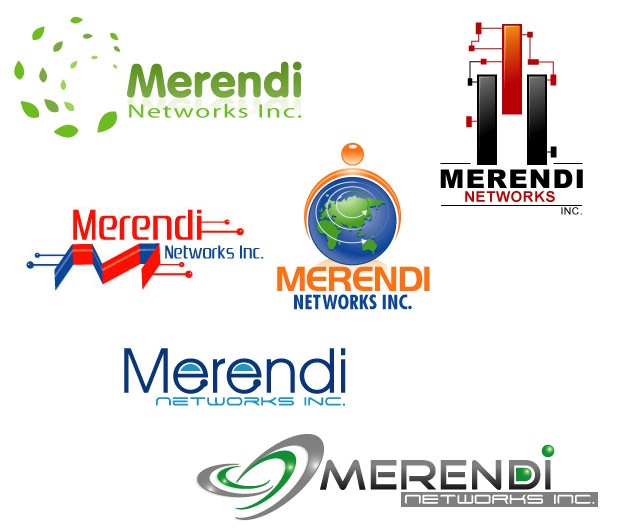 However, I had a number of minor revision requests for them. Believe it or not, but TheLogoCompany will give you unlimited revisions until you are 100% happy with the end result.
In fact, they offer a 100% satisfaction guarantee, which is pretty amazing (stupid?!).
I was expecting perhaps 4 or 5 different revisions to choose from, but ended up with the following: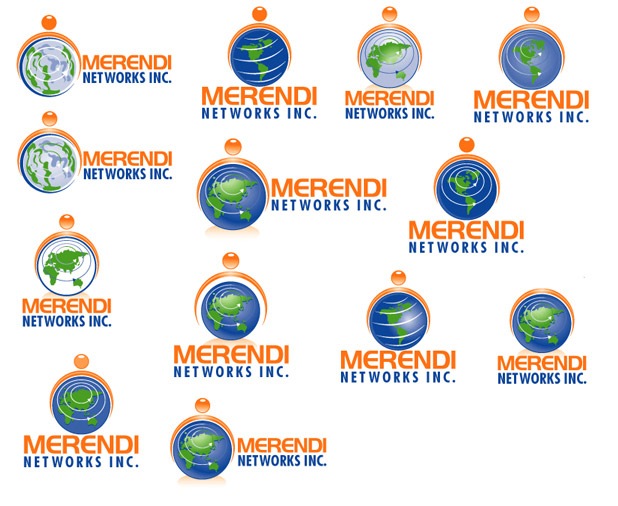 It was extremely difficult for me to choose one, as there were many good candidates, but I finally chose one… and again asked for more small changes.
And, in response, TheLogoCompany sent me many more revisions to choose from. It's funny, because I never thought I'd ever find a design company that could actually overwhelm me with their attention to detail.
After the final… final… final… final… logo was chosen, work proceeded onto the stationery design I ordered as well. They sent me 4 concepts, I chose one, and… as you should expect by now, asked for a few revisions.
Here are the designs for my letterhead, business card, and envelope packaging: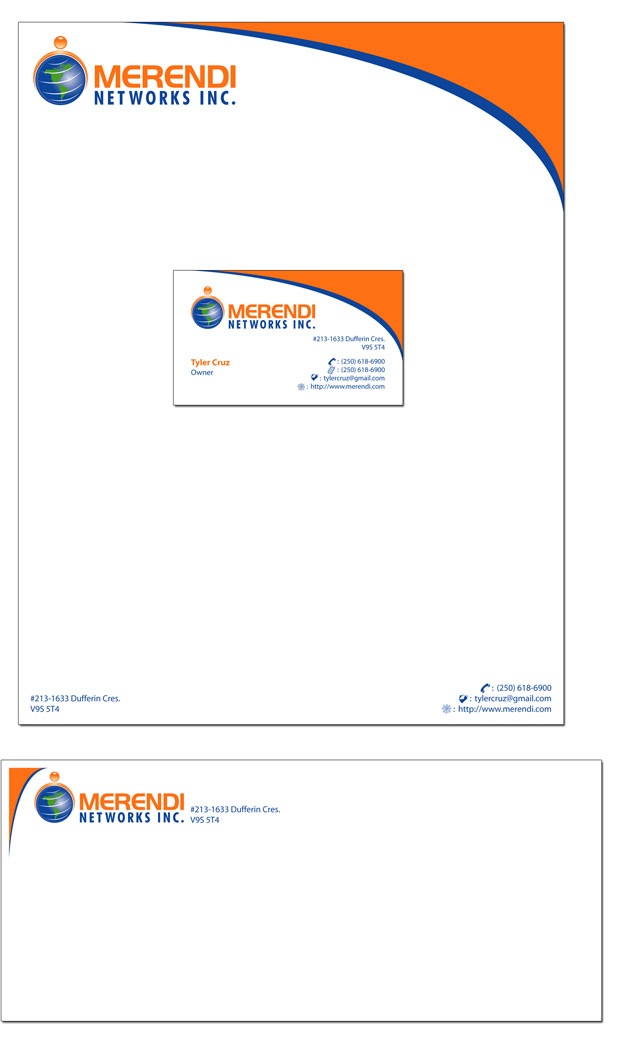 I also ordered 500 business cards. They are pretty nice and glossy 🙂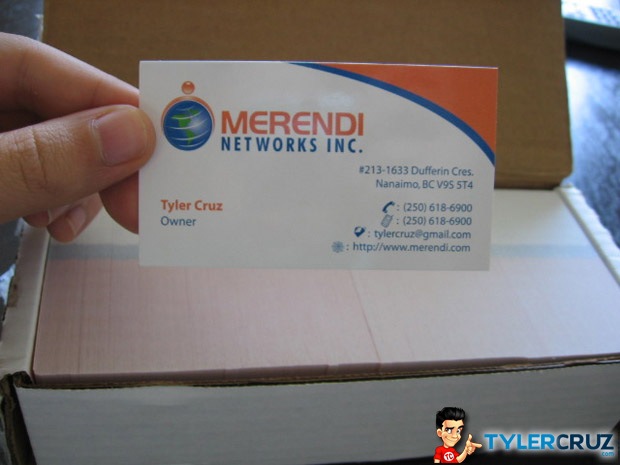 I'm probably going to get them to create a business card design for my blog and order 500 to give away when I go to BlogWorld in Vegas in September. Maybe I'll give you one!
I highly recommend TheLogoCompany. In addition to the obvious examples mentioned above, they simply know what they are doing. They know their logos. If you browse through their site, you'll realize that they are complete professionals in the design world. They will create your logos and give you formats for all the design standards and print shop formats. They instruct you on the differences between emblem-based logos, textual-based logos, and graphic-based logos. They produce all of their logos in vector format for unrestricted size usability…
Best of all, they only charge $149 per logo! It's pretty ridiculous, I know, considering the quality and all the professional services you get (I'd have gladly paid $500+ for what I got). They explain why it is priced so low in their FAQ:
"Our logo design service makes no profit. This is called a loss leader product. We do this so that you will be confident to try us out and sample the quality. We would love to have you as a client for life and have you buy all your graphic design services and professional printing from us. This way we both benefit from the deal long term."
I must admit, it's a very interesting marketing tactic, as it worked on me. I'll most definitely be returning to them for any logo and print-graphic work in the future.
Below are just a few of the logos taken from their portfolio to give you an idea as to the quality of the designs: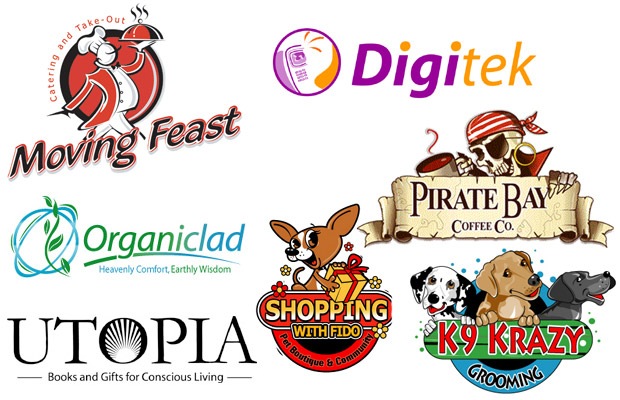 Here are some more perks:
You get a minimum of 3 unique logo design choices to choose from. I got 6.

Turnaround time of initial logo design choices is just 3 business days or sooner.

As many as 5 designers work on your initial choices for maximum creativity and choice.

Unlimited revisions until you are 100% satisfied with your new logo.

100% "Money Back Guarantee" right up to your acceptance of the final logo design.
If you're not convinced yet, then nothing I say will convince you. For everyone else, the site is TheLogoCompany. Don't forget them.
Anyhow, what do you guys think of my logo for Merendi Networks Inc.? Maybe I'll get them to design the website too…
48 Responses to "My Corporate Logo and Stationery"