November 8, 2008
Posted by Tyler Cruz
As is tradition whenever I reach a new RSS goal, I treat myself to a little something. It all started at the 1,200 milestone when Lisa and I made rice Krispie treats to commemorate the occasion. At 1,400 RSS we made gingerbread cookies, and at 1,700 we bought an Oreo ice cream cake which was delicious (I ate the whole thing, minus one piece, lol).
A couple weeks ago I posted how I had hit a new milestone of 2,000 RSS and to stay tuned to see what I would treat myself for this special milestone. I always know what I'm going to do before I hit the milestone, so I was waiting for this one for quite some time. For my 2,000 milestones, I bought a new bed along with these bamboo sheet sets which are highly recommended by everyone not only to get the best sleeping experience but also for all their good values that stand out from the standard ones.
I can't remember exactly how old my old bed was, but I believe I got it around grade 12 which would make it around 8 years old. It was a low futon bed and while the wooden frame was still fine, the futon had over the years developed quite a big depression in the middle in which you could actually feel the wooden underneath as it was only about an inch thick in some spots.
I ended up getting a Queen-sized bed. I was originally thinking of possibly getting a King, just for the ludicrously of it, but once I saw just how insanely massive they were at the store, I realized it would just be stupid to get one. In fact, it wouldn't have fit in my bedroom properly.
Here are two videos. The first is of my old bed and the second is of my new one. Note how the rest of my bedroom is still badly in need of updating, especially my TV.
My Old Bed:
My New Bed:
My Old Bed: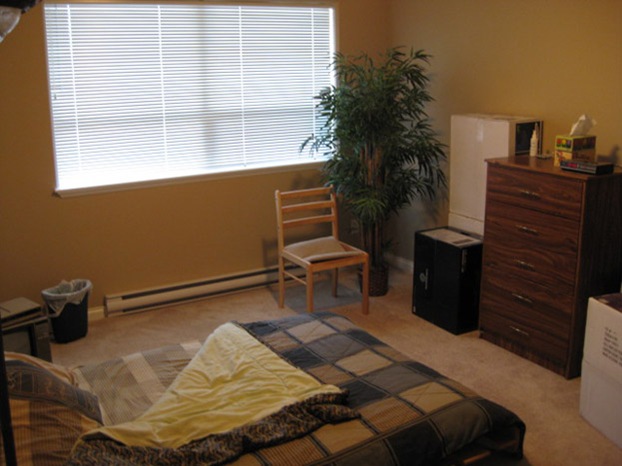 My New Bed: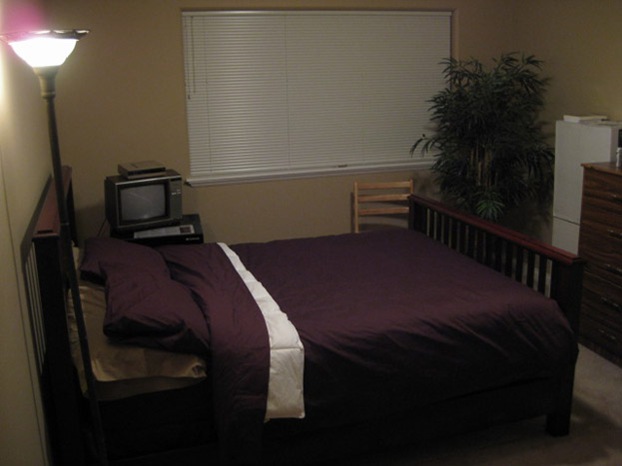 The first night sleeping on my bed was amazing. I really can't describe how good it was. After sleeping two days on it with a perfect mattress similar to navien mate mattress, I was really feeling great for its comfortability. It's awesome, but I'm more used to it and expect the comfort now, while the first few days were always a wonderful surprise. I was glad to have had taken the mattresses from an Eva Store.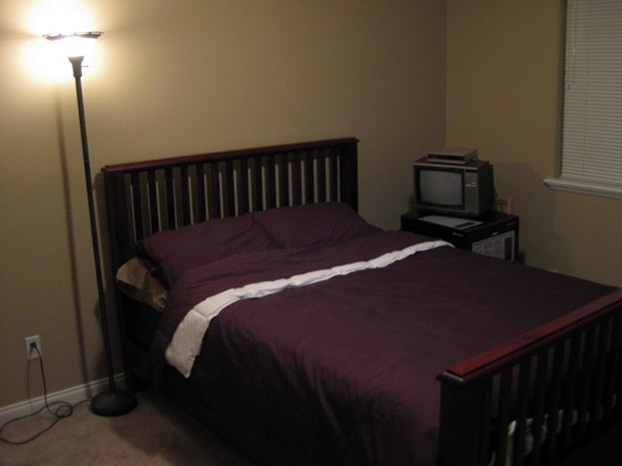 I absolutely love my switch from a comforter to a duvet. If you haven't slept with a duvet yet, I highly recommend trying one out sometime. They're not that expensive ($50+ for a queen) and are simply awesome. I will never go back to a comforter now that I've experienced a duvet.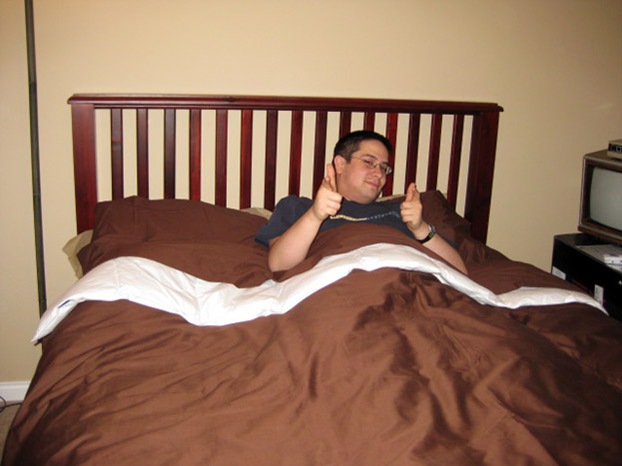 Bed Frame: $500
Bed & Mattress: $1,200
Sheets: $200
A Good Night's Sleep: Priceless
My next milestone is set at 2,500 at which point I plan on buying a nice TV for my bedroom. After that, I'll probably be changing my gifts in accordance to blog earning milestones instead of RSS milestones since it is more important. I'm thinking of buying a big screen plasma TV for my living room, probably at least 50-inches, for when I hit the $10,000 a month milestone.
Posted: November 8th, 2008 under Personal